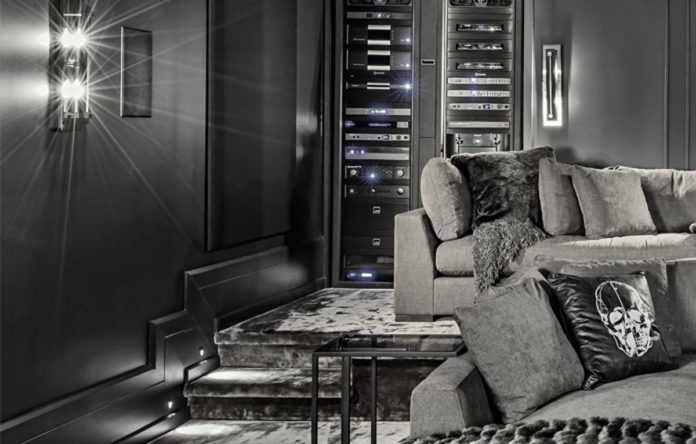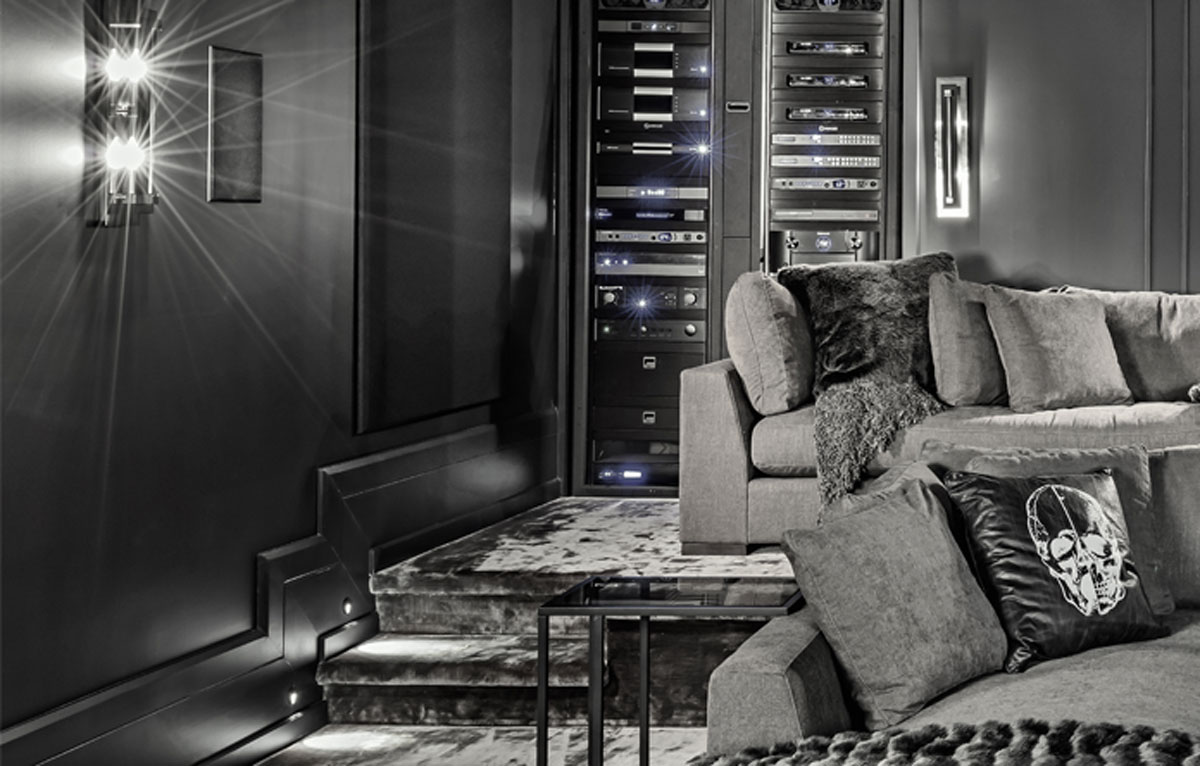 Leading the way
Claxton + Marsh – also known as Timberworx Custom Homes – is the builder behind some of Ontario's freshest and most iconic homes. They are trailblazers, combining a classic focus on luxury with a modern focus on environmental sustainability. In recent years, their trailblazing has earned them a wave of attention and acclaim, and a long list industry accolades.
At the 2019 Canadian Home Builders Association (CHBA) National Awards, for example, Claxton + Marsh was held up as one of the best the industry has to offer in a variety of categories. They were recognized for everything from the workmanship of their homes, to their excellence in sustainability, to their talent in interior decorating – they were even acknowledged for the design of their website.
"Those awards are hugely important to us," says Shawn Marsh, founder and principal of the company. "To win at a national level is very special. It shows we're among the best in the country. It shows we're doing the right thing."
"And it means a lot to our team," adds Eve Claxton, also a founder and principal. "It gives everyone here a new level of appreciation for the quality that's out there, and a new level of excitement about the quality we are delivering. It helps them understand why we do what we do. It's been very invigorating."
Shawn and Eve are right to be proud of their recent recognition. According to CHBA CEO Kevin Lee, the awards this year were especially competitive:
"Feedback from the judges was that the calibre of entries this year was especially high," Lee said, in a statement announcing the finalists.
"This year, the competition increased its focus on the context of the project," he added. "Who was the home or community built for? Why was the home renovated? So our judges really had to consider how well the project's desired outcomes were met. The finalists this year truly represent the best in Canada."
Claxton + Marsh were a finalist in seven categories, and a winner in four. A home in Aberfoyle called 'Green with Envy' won the category for 'Detached Homes – Custom | Under 2,500 square feet.' A home called 'Avant Garde,' also in Aberfoyle, won 'Detached Homes – Custom | 3,501 to 5,000 square feet.'
Avant Garde also won the award for 'Interior Decorating,' as well as the 'Net Zero Home Award.' Shawn is particularly proud of the latter accolade. He has been passionate about environmental efficiency for a long time now, and believes that net zero homes are "the future of building."
"We are proud to help lead the way to a more sustainable environment and future," Shawn says.
Leading the way in sustainability does not mean sacrificing luxury, however. With Avant Garde – Canada's first certified luxury net zero home – Claxton + Marsh has shown clients that they can have both.
Avant Garde is 4,500 square feet, and located in Guelph's prestigious Heritage Lake Estates Community. It features 9,200 square feet of living space on an exclusive one-acre lot. It includes ceilings ranging from 12 to 20 feet, heated patios, walkways, and driveway, and smoked glass custom stair railings. The main floor features four bedrooms, five bathrooms, and a diva-inspired kitchen and pantry. There's also a temperature-controlled wine room with a black pearl racking system, a four-season room with a floor-to-ceiling hand-carved limestone fireplace and wall-to-wall windows, and a "stunning great room."
Eve describes that home as having an "ambience of pure luxury throughout," and a "permeating air of glamour."
That kind of "luxury feeling" is rarely present in environmentally-friendly homes, but Claxton + Marsh is changing the game. The company designed and engineered the home to reduce energy needs, they included on-site renewable energy systems – including a Tesla Powerwall – and they made sure the home produces as least as much energy as it consumes on a yearly basis. At the same time, they also designed the home maximum curb and aesthetic appeal. There are solar panels, but the roof was designed to keep them out of sight. Eve says the home looks "truly magnificent" from the road.
"The last thing we wanted was to have people drive by the home and say 'Look at that lovely environmentally-friendly home,'" Eve says. "The goal was to build a big home with basically every luxury feature, everything a client could want – but still have it run on its own power."
Claxton + Marsh's other recent award-winning home, called 'Green with Envy,' was similarly designed to exceed luxury expectations.
Green with Envy was a bungalow in Aberfoyle featuring over 4,600 square feet of living space. Eve describes it as "modern living in a whole new light."
The home features a palate of whites, greys, and comforting features such as heated flooring and multiple fireplaces. It also features floor-to-ceiling windows, allowing for an abundance of natural light. Meanwhile, the open concept and clean long lines of the cabinetry and trim "communicate a distinctly modern feel."
The home was also designed and fitted to be extremely liveable. It includes "the highest end fixtures, finishes, and appliances," Shawn says.
Much like Avant Garde, Green with Envy was also designed to be "net zero ready," Eve says. The team at Claxton + Marsh wanted to show clients how efficient a home could be with a smaller foot-print – and clients responded. The home was built on spec, but the home had three buyers competing for it shortly after completion. They sold it for over the asking price not long after the CHBA awards.
Avant Garde, meanwhile, was also built on spec, but Shawn and Eve liked the finished product so much they claimed it for themselves.
"We love it," Eve says. "Shawn keeps asking me if I want to sell it, but I can't bring myself to put the sign up."
Always evolving
In addition to the national awards, Claxton + Marsh has also been extremely successful at earning acclaim at the local level. For example, the Guelph & District Home Builders' Association (GDHBA) hosts an annual Awards of Distinction & President's Ball Gala. At the 2018 event, Shawn and Eve earned eight separate accolades in recognition of virtually every facet of their business.
The wins included: 'Best Ad Campaign,' 'Most Outstanding New or Renovated Home Bathroom,' 'Most Outstanding Home Design (Estate or Custom),' 'Green Builder of the Year,' 'Best Interior Decorating Model Home/Suite,' 'Most Outstanding New or Renovated Home Kitchen,' 'Best New Home Sales office,' and 'Project of the Year.' Shawn Marsh was also personally honoured with the 'Past President Award.'
According to Shawn and Eve, those achievements are a result of their company's unrivalled attention to detail – which starts at the top. Eve personally oversees the design team, for example, and makes sure that no two projects are ever the same. Shawn, meanwhile, is personally on-site of every project. He works closely with both the design team and the tradesmen, and he makes sure every element is coordinated and installed correctly.
Both Shawn and Eve also credit their awards success to their clients, whose visions make their homes possible. They believe they attract those visionary clients with their honesty and transparency.
"We always do what we say we're going to do," Eve says. "There are no surprises with us. I don't think we've ever had a client that walked away feeling jaded. When they tell us, 'This is our budget and we can't go over it,' we respect that. We give them exactly what they want and expect."
"And we always give them a beautiful product," she continues. "We've never had any client disappointed with the quality of our product. Not ever."
The company also has a "constant requirement to evolve," Shawn adds.
"After every home we build, we ask ourselves 'What did we hit out of the park? What could we have done better?'" he explains. "That's why we win awards. That's why we've been around as long as we have. We're never satisfied. It doesn't matter how well we do something, we can always do it better. That's the culture we've built here."
"We make sure everybody in our company thinks that way," he says. "It starts with design, and goes right through the carpentry, finish work, and beyond. We believe there's always a better way to do things, and we're always evolving."
An exciting future
Both Shawn Marsh and Eve Claxton come from longstanding careers in Guelph's high-end custom home sector – Shawn in framing, and Eve in real estate. Both are passionate about the industry, and care deeply about providing high quality homes that blend classic and modern concepts. They founded Claxton + Eve with the goal of working with likeminded clients to bring those homes to life.
Over the year, the company has grown steadily in strength, but not necessarily in size. Shawn and Eve's focus has always remained fixed on quality, not quantity. They now limit themselves to eight homes per year, with the majority of their work valued at $2 million or more. They feel that taking on any more work would mean compromising their attention to detail, or would require using subcontractors and suppliers that they don't trust – which is something they refuse to do.
Moving forward, for those reasons, Eve says the company's limits will remain in place. The company will continue to work on a select number of jobs, for a select number of clients – the kind of clients who share their values and quality expectations.
"We only want to work with clients that we can build a good relationship with," Eve says. "We're very connected with the client over the course of a build. We're practically tied to the hip for almost 10 months. It's important that we understand each other, that we communicate well, that we trust each other. It's all about the relationship with us."
In the future, it will also be increasingly important that the client cares about sustainability. Shawn is very proud of the work he's done with the CHBA's Net Zero Energy Housing Council (NZC), and he wants to take the capabilities he's learned and apply them to everything he does. Not just single-family homes, either. As lots in the area diminish, he sees the company transitioning to luxury condos and townhouses, and delivering them to the same high level, and to the same green standards.
"We want to continue leading the way in terms of quality and green technology," he concludes. "We want to take what we do here and apply it to what we do in the future. We're not yet sure what that will be, but we know it's going to be awesome. We're excited about what comes next."
For more on Claxton + Marsh, their awards, and their award-winning projects – and to get in touch with Shawn, Eve, and their team – visit https://www.claxtonmarsh.com/