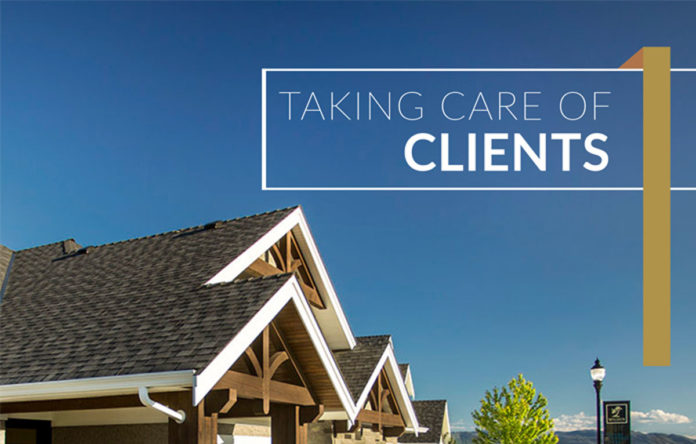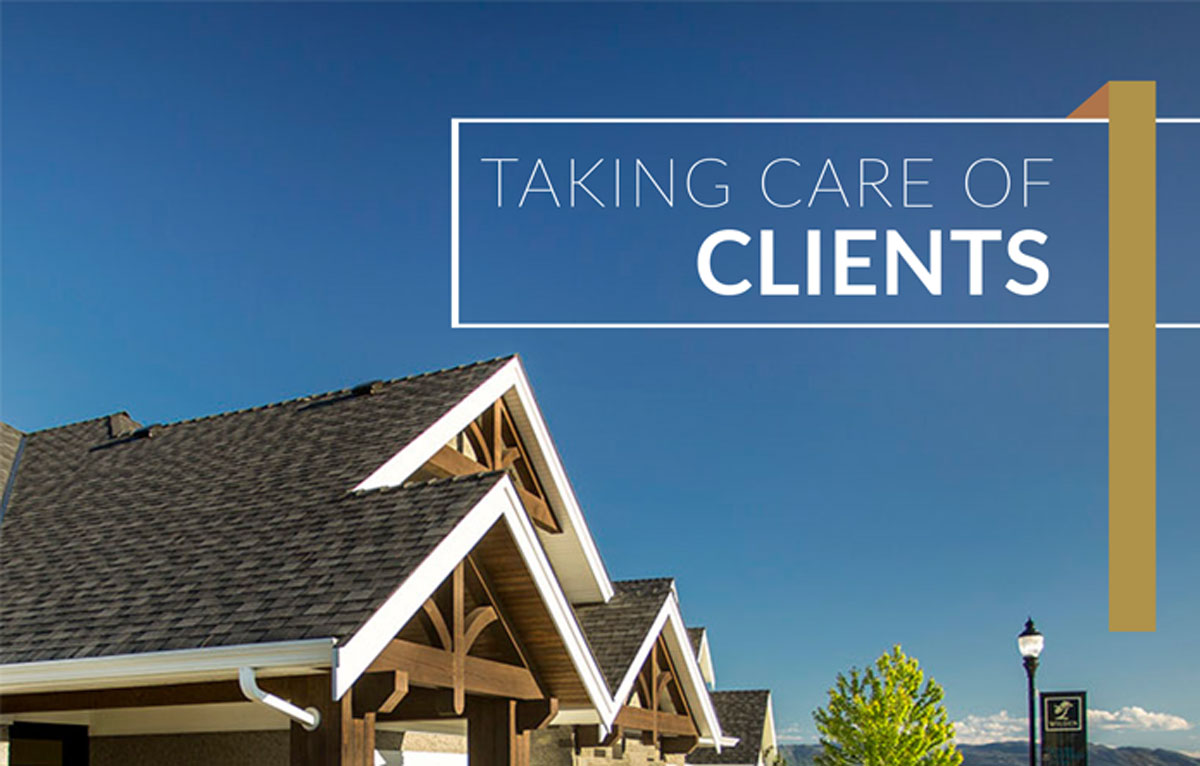 Taking care of clients
For over 30 years, Fawdry Homes has been designing and building dream homes throughout the Okanagan region of British Columbia. In that time, they have become a trusted and recognised name in the industry, known for their commitment to exceptional quality and service. As a result of their dedication, they have also earned over 40 industry awards and become a select builder in a number of prestigious developments.
Fawdry Homes was originally founded by Glenn Fawdry, a veteran of the local building industry. He had a keen interest in air quality and energy efficiency, and was an early adopter of geothermal and solar options in the residential home market. He was also committed to offering clients a smooth building process, and he provided clients with detailed checklists early in the planning stages to ensure that happened.
Chris Freer and Jon Jenion, the current owners of the company, share Glenn's values. They believe in attention to detail, providing "quality above quantity," and treating the environment in a sustainable way. They acquired Fawdry Homes when Glenn decided to step down as CEO and move closer to retirement. Despite Glenn no longer owning the company, he has remained as an integral part of the business, taking on a senior management role to assist in the smooth and successful transition of ownership. In this position, Glenn is able to pass along his wealth of information to the new owners.
Jon and Chris's youthful vibrancy will lead Fawdry Homes into the next generation. Along with the rest of the staff, they will continue to realize Glenn's vision for the company. Customer service will remain the foundation upon which Fawdry Homes is built.
"Jon, myself, and our support team really have the energy to take care of clients and make sure they get everything they need," Chris says.
Chris himself has worked in construction for over 20 years and has proven himself to be a successful business owner. He uses his thorough understanding of the industry to help guide and educate clients throughout the building process. Jon, meanwhile, started his career in the industry as a labourer, before leading crews on a number of high profile projects across the Okanagan valley. Together, they have the expertise and experience to make Fawdry Homes one of the leading builders in the region.
Today, the company mainly works in the central Okanagan, and is a preferred builder in several of the region's most stunning developments. That includes Wilden – a 2,000-acre piece of land flanked by Okanagan Lake and located just minutes from downtown Kelowna. Currently, roughly two-thirds of the company's work takes place in that community.
"There's nothing else like Wilden between Vancouver and Calgary," Chris says. "And it's very easy to work here because the developer does such a good job with infrastructure, planning, and marketing. They make it easy to concentrate on delivering high quality homes."
The homes the company typically build range in value from $200 a square foot, to $500 a square foot, with an average project encompassing 5,000 square feet. Their clients are often second or third time home-buyers, the kind of people looking to build their dream home. At the same time, Fawdry Homes see the value in working with first-home buyers, and creating a relationship that will last a lifetime.
According to Chris, Fawdry Homes, builds these lasting relationships by giving each and every client a highly personalised service.
"We're not building 100 houses a year," he says. "In fact, a big year for us has been a dozen houses, and there have been years where we've only done one because it was a specialized enough that it demanded our full attention. I think people are attracted to that because they know we have the ability to take care of them."
"And that's what we do – we take care of people," he adds. "There are a lot of decisions to make in building, especially during the early stages; people are usually spending more money than they have ever spent before, so these decisions can be stressful. We want to make sure that we are there every step of the way to help clients through."
The team at Fawdry Homes takes pride in keeping in constant communication with their clients. Even during the construction phase, they make sure they provide an update at least once a week, even if nothing notable has happened. They want clients to feel confident at all times.
Fawdry Homes also augments their customer-service with the latest in residential construction software. Each client is given a unique login to an online platform called UDA Construction Suite, which gives them full control over their custom home. At any time or place, by simply using their cell phone or tablet, clients can instantly log in to this platform and can perform tasks such as reviewing quotes from sub-trades and confirming which trade they would like to use. Fawdry Homes is then immediately alerted of the client's selection, and can move onto the next stages of the build right away. They have found that clients enjoy this increased level of transparency.
The right people
The majority of Fawdry Homes' clients come to Chris and Jon at the beginning of the process, before a design is in place. The company regularly works with a variety of architects and designers. Each designer offers something different. From the early stages the entire Fawdry team is engaged in the planning procedure to ensure the finished design meets everyone's expectations – most importantly the client's.
"Designing a home is an incredibly personal experience," says Chris. "We want to make sure that our clients are paired with an architect that is best able to represent their vision, and connect with them personally. We like there to be a triangle relationship between the client, the designer, and us. That way we can all bounce ideas off one another, suggest alternatives, and find opportunities for cost savings."
"That all starts with picking the right designer for the client," he adds.
Early in the process, Fawdry Homes also provides clients with a particularly extensive questionnaire that forces them to consider all their needs, even the ones they haven't thought of yet. For example, one of their questions is if the client wants to have a dog-wash.
"Nobody thinks about having a dog-wash, but a lot of people have dogs, and lo and behold, they want to be able to wash their dog," Chris says. "A dog wash takes up space in the garage, and you need to have water and a drain for that. This is an example of something they may not have thought about beforehand, but may turn out to be an important feature in their home."
Once a design is in place, Fawdry Homes guides clients throughout the entire building process. They create a timeline, receive approvals, apply for permits and then conduct and oversee all building services from excavation to final quality inspections. They then apply the finishing touches and hand over the keys.
At every step of the way, the company uses detailed checklists to ensure that every facet of the home lives up to the company's high standard. To ensure that each home achieves the quality expected by Fawdry Homes a number of quality control measures are implemented. One example is conducting a framing walkthrough with clients prior to finalizing window selections. They want to make sure clients are perfectly happy with the window locations.
In general, at each important decision stage, the clients are given a full explanation and walkthrough of their project. This guarantees accuracy and mitigates any problems that can arise from a lack of due diligence.
"Sometimes we argue in-house that we have too many quality assurance checklists," Chris says. "But we don't know any other way. We're never going to rush through a job."
Fawdry Homes also ensures quality by employing only the best subcontractors and suppliers. Some of these people have been working with the company for decades.
"Building strong and lasting relationships with other trades is the linchpin that drives the success of any business. We only work with the best," states Chris.
"We can build the greatest house in the world, but if the flooring or the cabinets look terrible, then it doesn't matter," he explains. "At the end of the day, those results are reflective of Fawdry Homes, so we have to make sure that all our suppliers and subcontractors understand the Fawdry mentality and promulgate our message of quality. We're lucky that we have longstanding relationships, and that everyone understands our program and how picky we are about quality."
Being leaders
As an example of the kind of quality Fawdry Homes achieves on a regular basis, Chris cites the company's exemplary show homes. They recently sold one at 143 Skyland Drive, and are building another one at Rocky Point, alongside Wilden's panoramic west ridge. The new show home will showcase some of Kelowna's best lake views, "whilst still presenting the wild nature of Wilden."
Chris also cites a recently-completed home that they built for a client on Skylands Drive, just across the street from their existing show home. That was a particularly high-value project, with the pool alone valued at roughly $200,000.
"It's not a huge home but it's really tastefully done," Chris says. "It was a very high quality project, and the relationship we built with the owner has been fantastic throughout."
Moving forward, Chris wants to continue building equally strong relationships – and not just with clients, but all stakeholders.
"In order for us to be really successful, we need buy-in from every single person we work with," he says. "We want to nurture people. We want to make sure everyone feels like they have a voice, and everyone feels valued."
In the future, Fawdry Homes also wants to continue innovating – particularly when it comes to the environment. For example, on a few recent projects they have used insulated concrete forms (ICF) for crawl spaces and basements. ICFs are able to offer a higher energy rating, meaning a new home is able to retain more heat in the winter and keep heat out in the summer. Fawdry Homes has been able to implement this new technology for the same cost as conventional methods
"It's a cleaner way to build. You don't see it, but it makes for a better home," Chris says.
The company is also a huge proponent of heat recovery ventilators, which not only saves money on the client's energy bills, but also provides them with a cleaner and healthier in-door air environment. In the next year-and-a-half, Fawdry Homes plan to start construction on a "net-zero home" – which is a home that generates all of the energy it uses to operate.
"We're not doing things just because they've always been done that way. We want to take some leadership in clean building."
Fawdry Homes over the years has built a reputation for quality and perfection. From their small volume business model, to the numerous quality control techniques that are implemented, each client can rest assured that they are in good hands when building with Fawdry Homes. Each staff member believes in, and has actively adopted, the Fawdry philosophy.
"Come home to excellence."
To learn more about Fawdry Homes, their building process, and their select locations – and to get in touch with their award-winning building team – visit http://www.fawdryhomes.ca/