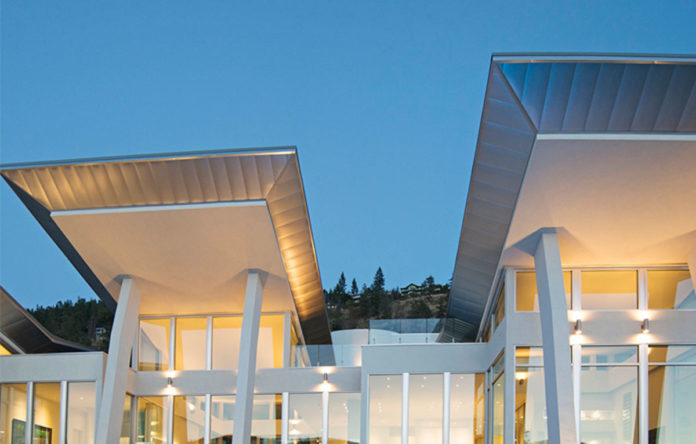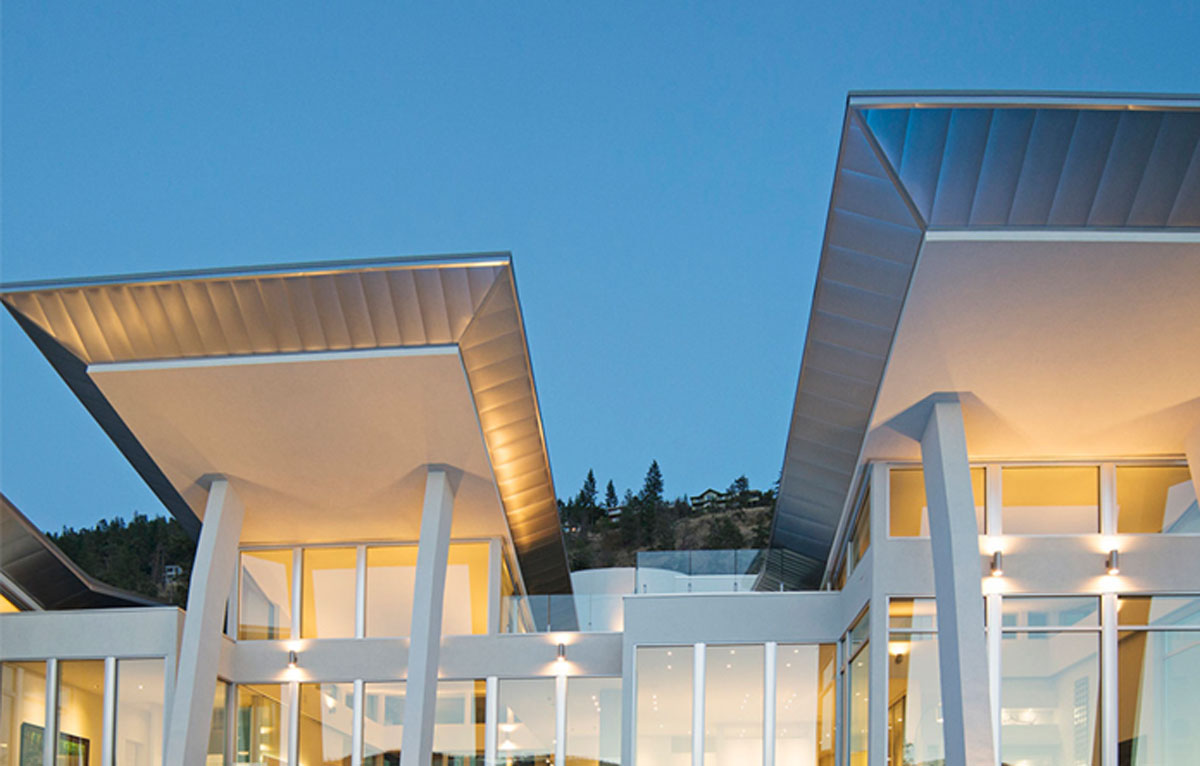 All Elements Design.Manage.Build is a Kelowna-based full service building company that makes the impossible possible. Armed with a passion for delivering luxury custom homes, and led by experienced and dedicated Director Kim Larson, the company offers the "ultimate synthesis of design and construction," and can guide clients through every phase of the process, from concept to completion. No matter how challenging the site or the structural parameters, All Elements has the ability to create the right solutions, and turn dreams into realities.
Larson's passion for building and problem-solving goes back to her youth, when her father – a real estate agent – would take her through local houses to admire the architecture. She started sketching floor plans herself at the age of 12-years-old, started apprenticing in architectural firms at 14, went to school for architecture in California, and she even spent some time working for architecture firms in Australia.
After returning to the Okanagan, Larson took a job in a local firm, where she was able to be "very hands-on," often visiting the job sites and taking on project management responsibilities. That experience made her realize that she loved building as much as design, and spurred her to pursue more project management opportunities, including a role as lead project manager for a local custom builder. Several years later, she decided it was time to strike out on her own. With the support of Stephan Ams – an experienced carpenter who shared Larson's dedication to quality workmanship and her pride in overcoming in challenges – she founded All Elements in 2009.
"We both wanted to do something different, something better than everyone else was doing," Larson recalls. "We wanted to provide a better quality product, and we wanted to be more hands-on and one-on-one with our clients. That's how the idea for All Elements was born."
By 2014, that original idea had been validated many times over in the form of repeat customers and industry accolades. Specifically, 2014 was the year the company's Sin~Ceras project – a 12,000 square foot show-home in the prestigious Sheerwater Development – won the 2014 Canadian Home
Builder Association's Tommie Gold Award for Home of the Year. That project has since been featured in numerous publications, and Larson credits the attention it garnered for giving All Elements its current premier reputation.
"We've done a lot of wonderful projects over the years, but that house is the one that took us to another level of acceptance as a high-end quality builder," Larson says. "It showed people that we can do spectacular things."
Since completing the Sin~Ceras project and winning the Home of the Year award, All Elements has grown significantly. They have evolved from essentially a two-person operation into a team of dozens, with seven people in managerial roles and up to 30 on site, depending on the company's current project load. They have also undertaken – and are currently undertaking – many more projects of similar size and calibre as Sin~Ceras.
One current project, for example, is a 12,000 square foot home with a guest house, nine- car garage, and two pools. The company is also working on the design of a home similar in scope for a professional recording artist, which will be set in 14-acre vineyard. They have also expanded their reach beyond Kelowna, and they are in the midst of delivering a 10,000 square foot luxury house on a three-acre lot in Texas.
According to Larson, the majority of those clients sought All Elements out directly. They were attracted to the company by their track record of high-end, high-performance homes, and by their sterling reputation in the Okanagan and beyond. That level of interest, she says, has probably been the biggest change.
Luxury meets efficiency
Over the years, All Elements Design.Manage.Build has not only known evolved into delivering larger, more expensive jobs – they have also evolved into delivering more environmentally-efficient ones. Moving forward, their goal is to make the home as energy-efficient as they can.
The company started down that path due to a particular client – a couple who were ready to retire, and wanted to build a 5,000 square foot dream home in the hills of Kelowna, which they planned to live in for the rest of their lives. They had the financial resources required to do the job properly, but their concern was that energy bills would skyrocket in the future and price them out.
All Elements' solution was to research and design a home that was so well-insulated that the client would not have to spend anything on heating or cooling, and they accomplished that objective by devising a custom wall and roof system. Since starting construction, the company has sought to include similarly high-performing systems in their current and future projects.
"We feel that luxury custom homes still have the right and the ability to be energy-efficient, and affordable to live in long-term," Larson says. "It's something that's important to us, that we're passionate about, and our clients love it too. It's become our new standard."
Guaranteed quality
The majority of All Elements' clients – especially in recent years, since the company has rose to prominence – are from out of town, from as close as Vancouver to as far as Edmonton, Calgary, the United States, or even from Saudi Arabia. All Elements is particularly adept at servicing that clientele because they are both a designer and a builder. In fact, they were one of the first companies in the area to do both in-office.
"Our clients only have to deal with one company," Larson says. "They are not going back and forth between a designer, an architect, an engineer, a project manager and a builder. They call us and only us, and we take care of everything for them. That definitely sets us apart."
Clients are also comforted by the fact that All Elements conducts much of their labour in-house, with their own carpenters and apprentices, and without relying extensively on external subcontractors and tradespeople.
"That way, we can guarantee quality construction," Larson says. "Our client's love that."
In addition, the subcontractors that All Elements does work with are longstanding, and the vast majority of them are locally-based. They do not work with people whose main goal is to finish the project as fast as possible and move onto the next one. They only work with people who share the company's passion for building and commitment to quality.
"We make sure everyone who works with us knows it's not about speed, it's about quality," Larson says. "That's our mindset. That's why clients come to us."
Moving forward, All Elements Design.Manage.Build aims to maintain that mindset. Their goal is to continue delivering the same high quality service, and same high quality construction, that has made them a builder of choice for high-end, highly- challenging residential homes.
Beyond that, Larson says she wants to continue developing the company's reputation for energy efficiency in the luxury space. She believes the company is as many as 10 years ahead of its time in that regard, and she is excited to help more clients discover what is possible.
"We're excited about taking that journey, and about showing clients how they can save money and live more comfortably in the long run," Larson says.
For more on All Elements Design.Manage.Build and their ca- pabilities – and to get in touch with Kim and her team –
visit http://www.allelements.ca/