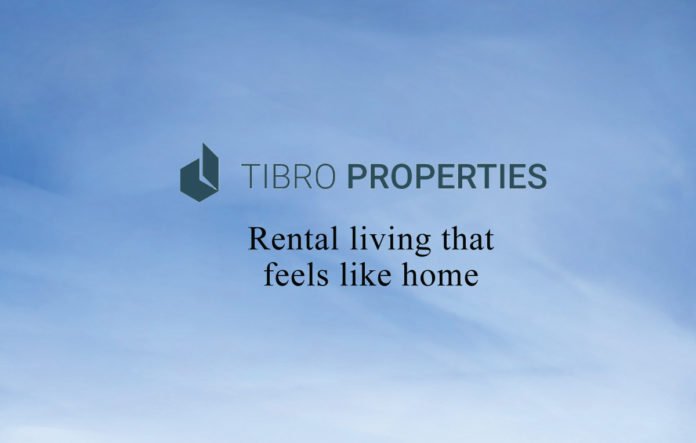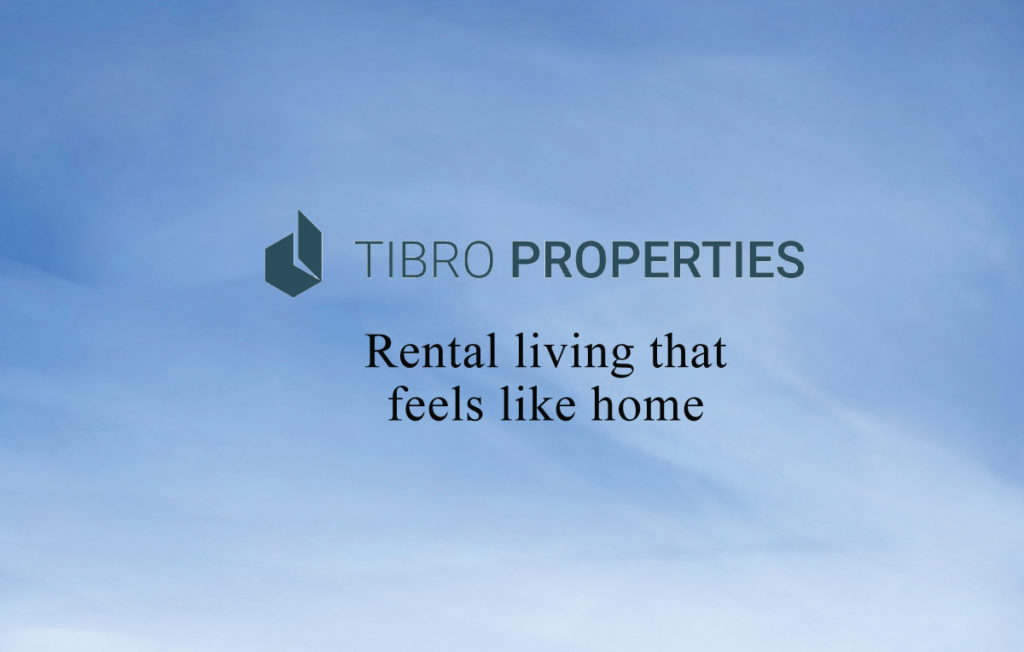 Click here to view the brochure.
Rental living that feels like home
Tibro Properties is an Ontario developer that specializes in the development, construction, and property management of purpose-built rental properties in the Greater Toronto Area. Their goal is to provide rental living that "feels like home," according to Sarit Chandaria, President. They want to create "powerful tenant experiences," he says, and to have tenants who are proud to live in their properties for life. They recognize the need and demand for rental dwellings in Canada – and in Ontario, more specifically – and they have made it their mission to meet that demand with attainably-priced units that offer a better standard of rental living than the market typically provides.
"The old rental stock developed during the 1960s and 1970s does not offer the quality of living that the renters of today demand and deserve," Sarit explains. "They lack modern finishes, technologies, amenity spaces, measures for sustainability and are not designed for the future."
In October 2020, the Canadian federal government announced plans to bring in 1.2 million immigrants into the country by 2023. As immigration increases, so does the demand for rental dwellings.
"Now is the time is to add to the rental stock to support this demand," adds Savan Chandaria, Vice President. "Now's the time to offer new housing that offers an upgraded standard of rental living to a level that every renter deserves to have."
Sarit personally began his career in real estate development about 12 years ago. Originally, he developed mostly luxury townhomes and condo. About five years ago, however, he and Savan came to the realization that there was "a much bigger need" in the market, and he changed his focus to address it.
"There are a lot of people that can't afford to own, but there are not a lot of options available to them – or at least not a lot of good options," Sarit says. "The discrepancy in the market was huge. If you didn't own a condo or rent a condo, you had to rent in an old apartment building from the 1950s. We thought that renters deserved better. We thought that there was an opportunity to create some more housing, to create some more rental product, and to build some stuff that was a lot nicer than what was currently available."
"We weren't getting the fulfillment we wanted building luxury product for people with really large budgets," he adds. "We thought that there might be a deeper fulfillment in building rental properties and providing quality housing for people who can't afford to own."
It turned out their thinking was right. Over the past five years, Tibro Properties has developed a series of purpose-built rental buildings in line with Sarit and Savan's revised vision, and they indeed find themselves more fulfilled.
These days, Tibro Properties mainly looks at projects with at least 50 units. They have done some smaller buildings in the past as they were ramping up and testing the waters, but they have found that their "sweet spot" is between 75 and 100 units. Geographically, they are now mainly working in Hamilton and the surrounding areas – that's a good market, Sarit explains, because there are a lot of immigrants and young people looking for one-bedrooms, and one-bedrooms comprise the majority of the company's stock. In addition, land in Hamilton is cheaper than in Toronto – "which allows us to take our time during the development process to get everything right," Sarit says.
"We want to be proud of the buildings we build," he says. "We want them to look nice. We want them to last. These are assets we plan to hold on long-term."
In order to ensure that longevity, Tibro Properties strives to make their projects as energy-efficient as possible. On their most recently-completed project, for example, they are using geothermal technology to heat and cool the entire building.
Tibro Properties also strives for cost efficiency in the design and material selection of their buildings, but without sacrificing quality and aesthetics. When it comes to their design partners, they look for architects, consultants, and engineers who can walk that line – companies who can spec "long-lasting but cost-effective materials" while "still giving us a good look."
"We want to make sure we can build for a reasonable cost, because we want to keep our rents reasonable – not too low, but not too high," Sarit explains. "We're trying to hit the middle market. We're not trying to hit the luxury market or the low-end market."
They also want to make sure they are building products that last, Savan emphasizes:
"Our properties need to last for the next 15, 20, 30 years, because we're keeping these properties," he says "We're not building them and flipping them. We're holding them. We're responsible for them, and we intend to be responsible for them for the long-term."
"The tenant experience is so important to us," Sarit adds. "We never want to give tenants a bad experience. Not today and not 20 years down the line."
Fortunately, Tibro Properties has built relationships with some partners who understand and share their vision. Chamberlain Architects is a strong example – they provide both architectural and construction management services under one roof, and Tibro has worked with them on multiple projects to date. According to Savan, the team there "really understands us, they understand what we're trying to achieve, and they understand construction."
"They know what construction is actually like on the ground," he elaborates. "Obviously there's a big difference between putting pen to paper and actually being there on the ground and building things. They understand that. They have a really strong grasp on constructability. They can give us a lot of good guidance."
Tibro Properties has also built some good relationships with contractors – though Sarit admits that the pandemic has created some "interesting times" in that respect.
"COVID has really shown us which contractors are our teammates and which ones are not," he says. "We've learned a lot over the last couple years. We've learned to be very careful where we put our trust."
"Trust is the number one factor," he adds. "If a contractor commits to being on site and they don't show up for two months because they have too many jobs go on, that can turn a project over. It can make the feasibility of a project go from feasible to not feasible. So it's really important that we have trust – that we have trust in terms of the cost, the quality, and the time. Trust is really critical for us."
Again, fortunately, Tibro Properties has been able to form some trusted relationships with some key contracting partners. Most of those trusted partners bring a lot of experience to the table, and Tibro tends to match them to projects where they can best put their specific experience to use.
"We focus on finding the right fit," Savan says. "If we're building a seven-storey apartment, we'll look for a contractor with expertise in apartment building or hotel building. If we're building stacked townhomes, we'll look for somebody who has a lot of experience with low-rise. That way, they know the specific fire code requirements. They know the right trades to source from. They know what to look out for and where problems might come up."
Over the last couple years, Sarit reiterates that they have learned a lot about working with subcontractors. In particular, he says, they have learned the importance of being clear and transparent.
"We are very descriptive and we put a lot of effort into discussing the terms of the contract ahead of time," he explains. "Everything from payment terms, to deposits, to what qualifies as completed work. We make sure we're very clear about what we expect, and we tell them to be very clear about what they can deliver. We make sure we're all on the same page."
"We have learned that clarity is the most important thing when it comes to building a strong relationship."
Tenants for life
Currently, Sarit estimates that Tibro Properties has about 200 apartment units under construction. He says their goal is to develop approximately 1,000 units within the next five years and approximately 2,000 units within the next 10 years. He also says they intend to continue managing those units in-house, and that their focus is on "building strong and long-lasting relationships with our tenants."
"Our goal is to have tenants for life," Savan says. "We don't just want to build buildings; we want to build lasting communities."
"We really believe in tenant rights," Sarit adds. "That's why we're building apartments and not condos. There's an important distinction. With condos, if the owner of the condo wants to move into a unit or sell the unit, the tenant has no rights. They have to leave after their one year lease. Whereas in an apartment building, somebody can rent a unit and stay there for 20 years as long as they're paying their rent."
"Unlike many landlords out there, we're not trying to kick tenants out every time we see a price increase. We're not trying to gouge tenants. What we're trying to do is create a very powerful tenant experience. We're looking to create positive life-lasting relationships with tenants. That's the type of business we're trying to build."
"We want to have a business that we can be proud of," he concludes. "We want to provide quality housing for people. We want people to feel like their unit is their home. That's our purpose. That's why we do what we do."
For more on Tibro Properties, their team, their process, and their past projects – and to get in touch with Sarit and Savan today – visit https://www.tibroproperties.com/