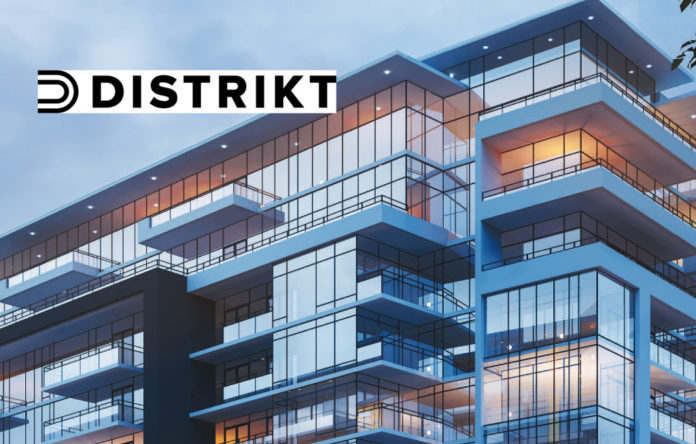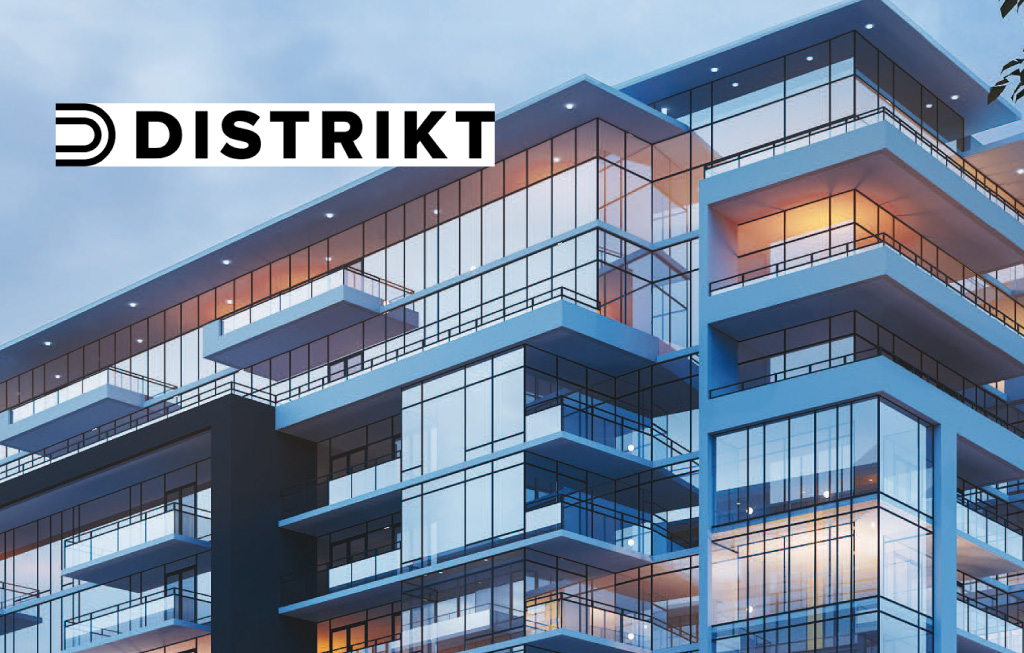 Building the next generation
Distrikt is an investor, builder, and developer committed to creating spaces and places that fit into the urban landscape of the Greater Toronto Area (GTA). They are backed by over 25 years of building and finance experience, and they have become known in the region for the stylishness of their designs, the quality of their builds, and the vibrancy of their communities. Recently, they have become particularly well-recognized for their acclaimed 'Distrikt Trailside' community, which has been rapturously received by industry bodies, investors, and purchasers alike.
"Trailside takes Oakville's beauty and premier liveability a step further," says Emil Toma, co-founder and president of the company. "It's a master-planned community of luxury condominiums and two-storey suited, nestled amid verdant parks and untouched ravines. It offers residents lush surroundings and superior connectivity at their doorsteps."
Emil founded Distrikt alongside Paul Simcox, CEO. Both founders previously founded successful businesses on their own – Emil with Toma Construction Management, an accomplished developer and builder in the GTA, and Paul with NorthHaven Capital Group, a private equity and real estate investment and advisory firm – and both had careers spanning across Canada and abroad.
"I've pretty much been in construction most of my life," Emil says.
Prior to forming Distrikt, Emil co-led an international supply and construction services business based out of Toronto, with multiple offices in Central America, which were established to take advantage of the rapidly growing Caribbean real estate resort development industry. That firm was successfully sold in 2008. After returning to Toronto, he focused on building custom homes and acquiring development sites.
Emil and Paul teamed up in order to combine their complimentary skillsets and experience – Emil's in construction, Paul's in finance – and to "take advantage of what we saw as an opportunity in the GTA, which was the high demand and scarce supply of real estate."
"That's exactly what we're doing now," Emil says. "We're bringing together an investor group, both private and institutional. We're finding Triple-A locations that we believe in. And we're building out the best product that we can, with the highest quality."
Today, Distrikt's projects range from condominiums to urban town homes, custom-designed houses, all the way master-planned communities like Trailside in Oakville.
Trailside will comprise two 10-storey condominium buildings with roughly 700 units, plus about 50 town-homes. There will also be over 15,000 square feet of "beautifully designed" indoor and outdoor amenities, including a grand lobby with double height ceilings, a ground floor with retail programming, a luxury residence lounge, and a fitness centre.
Early on in the project, Distrikt partnered with Fiera Real Estate, a Canadian real estate investment management company. Together, they saw an opportunity in Oakville, which was then mostly comprised of subdivisions and low-rises. The town was building new transportation infrastructure and had recently launched a new hospital, and was determined to build density in designated areas. Distrikt came up with a masterplan that "was exactly what they wanted to see, exactly where they wanted to see it."
"So we're working hand-in-hand with the town," Emil says. "This is the beginning of a 2,000 unit pipeline we have there."
The company broke ground on Trailside in December, 2020, in a celebration attended by Mayor Rob Burton, along with representative of many other key stakeholders. Before and after that ceremony, Emil says sales have been "amazing."
"We've had amazing success, sometimes I have to pinch myself to make sure it's real," he describes. "Everything is selling out within weeks of being put on the market, at the highest prices that the market has ever seen."
Emil credits the encouraging commercial response to "a combination of our planning, our hard work, and a little bit of luck."
"There's always a little bit of luck, there's always some market influence we can't control," he admits. "But a lot of the success has to do with what we put into these projects."
He explains that they "start by finding what we think are the best locations." Trailside, for instance, is within reach of a long list of local amenities. "Basically everything you could ask for," Emil says.
For example, he cites the the new Oakville Trafalgar Memorial Hospital, which is a state-of-the-art facility, is expected to generate thousands of jobs in medical sciences over the coming years, and is less than a kilometre away.
He also points to the nearby Sixteen Mile Sports Complex, another state-of-the-art facility, which features one Olympic-sized ice pad and three NHL-sized ice pads, among numerous other recreational and community amenities.
The list goes on, Emil says – "there are schools, all the big banks are there, there are supermarkets down the street."
"And we're surrounded by nature on our site. There's Shannon Creek on one side and a big pond on the other side, and it's all connected through trails. And you're only two buses away from the nearest Oakville GO station, which can get you to Union Station in Toronto in about half an hour. Everything you need is close by."
Trailside is more than just a location, however. Emil believes the actual building product is also "a class apart," and he credits that to the project team.
"We've brought together the best of the best," he says. "That includes our architect, Kirkor, our interior designer, Figure3, and all of our subcontractors. You can see their quality in the sales office that we built out on Lakeshore, which is just fantastic. You can see there the quality of our design and our execution."
Emil is not alone in his praise of that particular building. Industry experts agree that their team there did something special. At the 2020 Canadian Home Builders' Association (CHBA) National Awards for Housing Excellence – which recognize the best of the best from all across Canada – Distrikt Trailside won the Marketing Award for 'Sales Office.'
A big factor in that award, Emil says, is the contribution of Figure3, who received the award with Distrikt.
"I think they really hit it out of the park with the design. They selected a modern but traditional mix of colours and palettes and materials. I think it looks amazing, and obviously the judges agreed."
Another big factor in the award win, according to Emil, is the technology they showed off. For example, there's a "smart-touchless" elevator by KONE, which can be fully operated by an app on a smartphone. Emil says that Distrikt is the first company in Canada to incorporate that technology in a project.
In general, he adds, Distrikt is at the forefront in that space. At Trailside, they will offer high speed internet throughout the entire building, including the lobby and parking lot. They will also utilise a proprietary artificial intelligence assistant called 'Distrikt AI,' which tracks energy usage for residents, alerts residents to parcel deliveries, and secures their homes with digital locks – which residents can control no matter where they are, home or not.
In addition, Emil says that Trailside has been designed to be adaptable and upgradeable. New technology will be easy to implement. So the building "will never be outdated."
"It's the next generation of smart living," Emil says.
Emil believes that Distrikt's customers in Oakville have responded positively to those advanced features, and that they have helped to drive sales. He says that suburban developments are typically not on the cutting edge, but that buyers appreciate that Trailside is.
"Usually when developers build a condo in the suburbs, they build a condo that feels suburban," he explains. "They build something you'd never see downtown. We've done the opposite. We brought what you'd see downtown in any major city to the suburbs."
"I think a lot of people have responded to that to that. I think they could could see right away that we're bringing an amazing amount of technology and an amazing amount of design, that normally you wouldn't see around here. You'd see it in San Francisco or L.A. or New York or Toronto. We've brought that to Oakville, and people have jumped all over it."
Moving forward, Distrikt is looking forward to completing delivery of that building and having people move in. From there, they will continue to be busy, especially in Oakville. They currently have two 30-storey towers in the planning stages for Dundas and Trafalgar, which is "another area of North Oakville where we're working side-by-side with town to build what they want to see there."
Distrikt's next destination after that will be midtown Oakville, by the Oakville GO Station – which is the second largest GO Station after Union Station.
"More people get off on that stop than actually get on," Emil says. "It's a big transportation hub that the province and the town want to see developed around. So we're working heavily over there."
Outside of Oakville, Distrikt is currently involved in a large townhouse site in Etobicoke, they are working on a condominium in Forest Hill, and they have another upcoming project in St. Clair.
So the company is growing, Emil says, but they don't have a target size or turnover in mind. Their most important goal is instead "building a strong foundation" – which means bringing in "top quality personnel" and "making strong in-roads with industry consultants and trades."
"Paul and I take a lot of pride in finding top-notch people," Emil says. "We only want All-Star people working for us. We want to surround ourselves with successful people, which we believe is the key to more success."
"I think we have a big future," he concludes, "but I don't think there's any kind of minimum or maximum that we're targeting. We just want to keep bringing on quality partners and grow naturally."
For more on Distrikt, their process, their team, and their award-winning projects – including Trailside – visit https://www.distrikt.com/