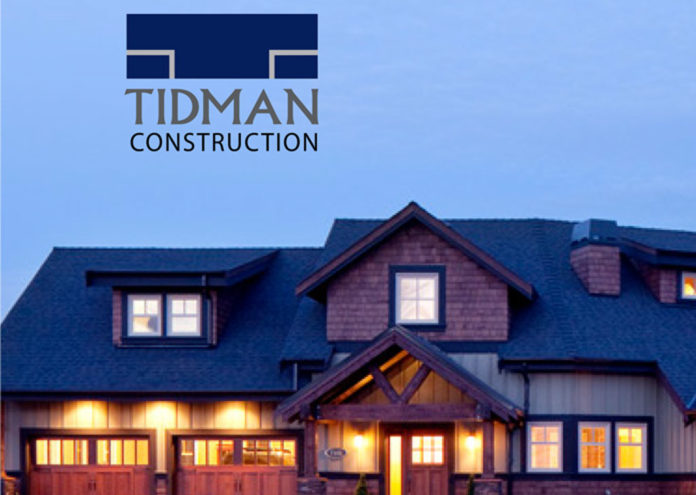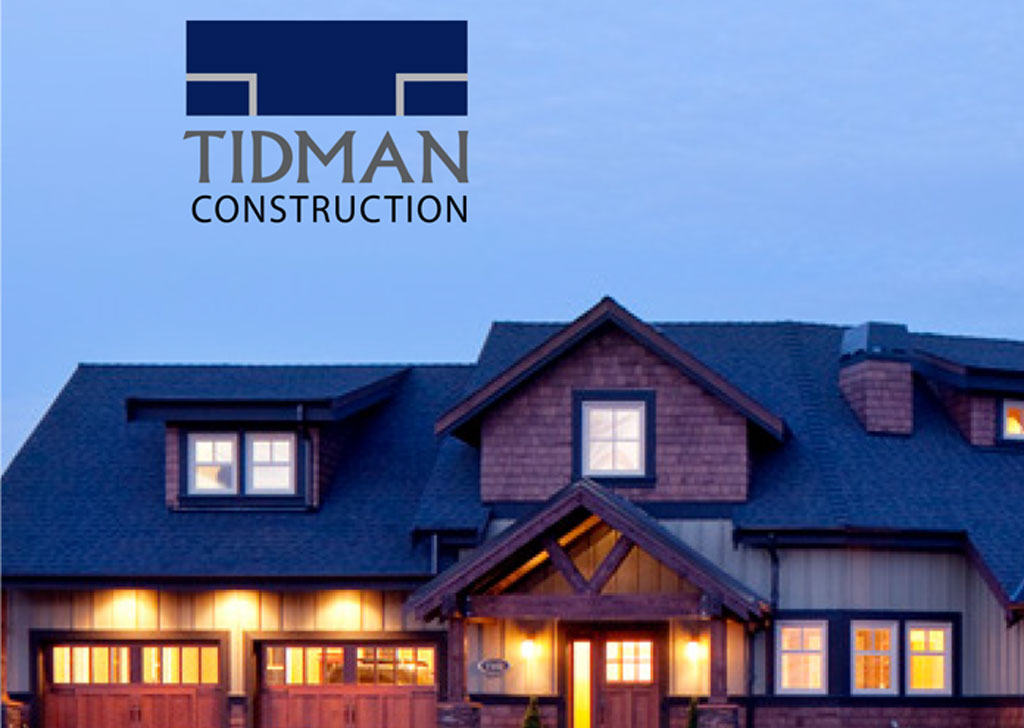 70 Years of Building Excellence
Tidman Construction is a third-generation family business with a legacy of custom building excellence going back more than 70 years.  In that time, they have delivered an extensive portfolio of acclaimed and award-winning homes and renovations, and they have earned an unrivalled industry reputation for customer satisfaction and top-quality workmanship. 
The company started building its reputation in 1948, led by founder Roy Tidman – a man who believed in doing a good job, listening to what people wanted, and always doing what he said he was going to do. His commitment to quality and care made him many long-time friends among his clients, and made Tidman Construction one of the most respected names in residential building. Roy's values were carried on by his sons Ron and John, who took over the reins of the business in the 1980s, and later by John's son Andrew, who came on board in the decade that followed.
Today, Tidman Construction is the oldest family-owned custom home builder on Vancouver Island, celebrating their 70th anniversary this year. The business is now led by Andrew, who has experience as both in architectural design and a building, and is wholly committed to the company's clients and the quality of the team's work – much like his uncle, father, and grandfather.
In the past, Tidman Construction has been involved in some relatively large projects in both the residential and commercial sectors. For example, they were the builder of Arbutus Ridge, which is one of Canada's first gated adult retirement communities. In more recent years, the company has focused more exclusively on the residential sector, where they can take on projects of virtually any size, from bathroom and deck renovations to exclusive custom homes. Geographically, their work takes them from their home base in Brentwood Bay to all over Greater Victoria.
Tidman Construction's team is involved with every client right from the beginning of the process, which is something they greatly appreciate. That involvement means the clients benefit from the team's experience and dedication right from the word 'go'. Tidman Construction will even assist potential clients in choosing their property, before guiding them through the design, construction, and landscaping stages.
"We're a one-stop-shop," Andrew says. "We do everything – including coordination of specifications and materials."
"The feedback we get from clients is that it's about the personal attention they receive from us," he explains. "We're not a large company, and that's by choice. We deliberately do not take on very many projects at one time. We want to be able to deal directly with every client, and give them one-on-one attention."
"We don't view clients as just project numbers," he says. "We view them as people who are making potentially one of the biggest investments in their lives. We take that seriously. "
Tidman Construction's extensive personal service is particularly valuable for those clients who are from out-of-town, out-of-province, or even out-of-country. They rely heavily on the Tidman Construction team to guide them in the right direction and make selections on their behalf – which is, once again, a responsibility that the company does not take lightly.
"Our goal is to earn our client's trust, and to be worthy of that trust," Andrew says. "We do that by putting the time in. We deal with them one-on-one and make sure we truly understand what their wants and requirements are for their home. We like a high comfort level for our clients."
As a testament to the comfort they create, almost all of Tidman Construction's work is generated by referrals, word of mouth, and even repeat clients. The company does very little traditional advertising, preferring instead to let their reputation do the talking. For decades now, that tactic has proven successful.
"I would say that just about all the clients that we have ever built for we have formed friendships with," Andrew says. "In many cases, those are lasting friendships – friendships that still carry through to this today. I think that's a testament to the work we do, and it's without question my favorite part of the job."
Quality consistency
Tidman Construction's reputation is not just a result of their personal customer service – it's also a result of the high calibre of quality they deliver, job in and job out.
Andrew credits the company's consistency, in part, to their experience and longevity in this ever evolving industry: "We've been doing this for 70 years, so that's a large part of it," he says.
"We also spend quite a bit of time educating our clients," he adds. "We make sure they have a good understanding of what makes up a well-built home. We take them through their material options and explain the pros and cons, and we make recommendations based off our experience. There is a ridiculous amount of choice out there for consumers, but we help guide clients in the direction of materials that are both good quality and fit their budget."
Andrew also credits the dedication of the company's team, which includes their direct staff as well as their roster of subcontractors and tradespeople.
One example is interior specialist Gordon N' Gordon Interiors. They have been specialising in steel studs, drywall, insulation, and acoustical ceilings for 30 years, always providing high quality workmanship while adhering to stringent timelines. Much of their history has been spent in partnership with Tidman Construction.
There's also Pronautic, a company based out of an 18,000 square foot facility by the Victoria International Airport. They are an expert provider of joinery and cabinetmaking services, and the quality of their work is always a vital component to the success of Tidman's projects.
RC Roofing is another experienced and knowledgeable partner of the company. Their ticketed torch-on roofers have more than 26 years experiencing in the industry, and their competitive prices and topnotch service have made them a trusted ally of Tidman Construction.
"We have been very fortunate over many years to have worked with a really high calibre, hard-working group of sub-trades," Andrew says. "They are people that come to our job sites to do the job correctly. A lot of them have been working with Tidman for many years – some as long as 50 years."
That longevity, Andrew says, is a result of the mutual respect that exists on both sides.
"I think it's important to remember that in this business, people don't work for you, they work with you," he explains. "We're all working together, and we're all on an even playing field, and that's how we treat each other."
As an example of the kind of quality Tidman achieves when everyone is pulling in the same direction, Andrew cites a recent vacation home the company built on Shawnigan Lake.
That home was built as a space for many generations of a large, closely-knit family to gather and spend time together, while enjoying the beautiful setting. Situated on a large lakefront acreage, it was designed to have a "harmonious indoor-outdoor feel, so whether the family is in or out, they are enjoying their beautiful property."
The outdoor spaces on the home include a large stone fireplace, a heated outdoor patio slab, an outdoor dining area, and an outdoor living area. The doors that lead inside the house are big, and when the weather is right they open up to allow for a seamless transition between inside and outside.
"It becomes one big area," Andrew says. "It's really quite spectacular."
"And it's perfect for the family," he adds. "Everyone can be together but can still have their own space."
The client on the project was highly appreciative of the end-result, as well as the experience they had getting there. In a testimonial on Tidman Construction's website, they said:
"The creation of our dream vacation home became a reality working with Tidman Construction. Every detail, from site planning, to designing the home and property, right down to final touches, was carried out professionally and perfectly. It was truly an enjoyable, low stress experience, thanks to Tidman Construction's positive and energizing attitudes. They were well run, extremely organized, had an immaculate job site, and very competent, reliable tradespeople."
On Tidman Construction's end, Andrew says the experience was just as pleasant. He says the client was "amazing to work with," and the relationship was so positive that the company has gone on to build other homes for the same family.
Moving forward, those are the kind of exceptional client experiences Tidman Construction wants to continue creating. That's exactly what Roy focused on many years ago, and the company wants to maintain those values and follow in those footsteps.
"My grandfather, Roy Tidman, and later, my uncle and father, worked closely with our clients and delivered high quality homes," Andrew says. "We're very proud of that legacy. We want to continue it for a long time to come. "
To learn more about Tidman Construction, and to get in touch with Andrew and his team about a custom home or renovation of your own, visit https://www.tidmangroup.com