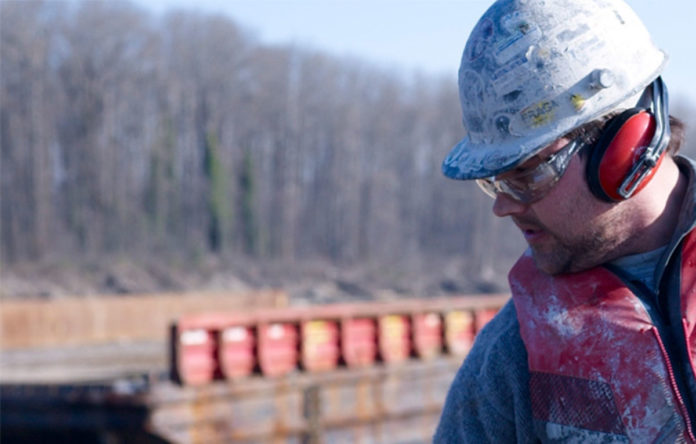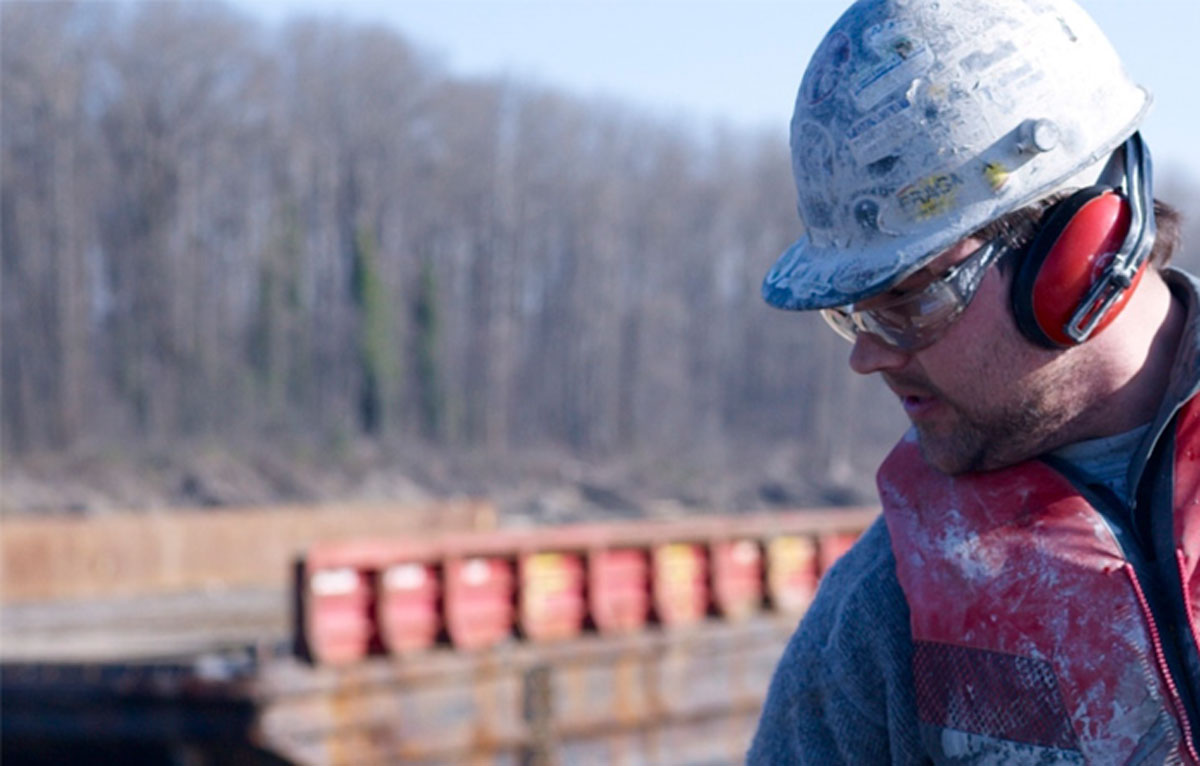 What the industry needs
Westcoast Cutting & Coring Ltd (WCC) is a specialised concrete sawing, drilling and controlled demolition company based in Vancouver, British Columbia. For over 40 years, they have been proudly servicing Western Canada, providing successful concrete cutting solutions along with a high level of service and customer focus. In that time, they have grown into one of the largest companies of their kind, and gained a reputation as being the "best in the business," according to President Brian Wnuk.
"We have a unique inventory of equipment, a fabricating facility, and a highly trained and motivated team of operators," Brian says. "We're committed to meeting project deadlines and maintaining safe work environments. We pride ourselves on our quality service and strive to exceed our customer's expectations."
Brian has been involved in the concrete cutting company since 1976, when he formed a company called Coast Cutting & Coring – a company that has since amalgamated with Westcoast Cutting & Coring, though both still occasionally operating under its own name.
Today, the combined Westcoast Cutting & Coring Group has three divisions. One services Vancouver Island, another services Vancouver and the lower mainland, and one more is located in Prince George servicing northern BC and the western provinces. Collectively, the company's array of expert services includes: core drilling; slab sawing; wire sawing; wall sawing; concrete scanning; micro trenching; and excavating, breaking and demolition. Their clients range from residential homeowners, to engineering firms, general contractors, property managers, all the way up to large government bodies such as BC Hydro.
According to Dario Babic, Partner, clients of all sizes choose WCC for the same reasons, and those reasons are many.
"We have a reputation for doing quality work, for having quality guys, and for having the right equipment and resources," he says. "Clients know that we can take on the bigger projects and get them done on time and on budget."
"Our level of professionalism and experience really sets us apart," adds Spencer Reid, Operations Manager. "That – combined with our large inventory of state-of-the-art sawing and drilling equipment – gives us capabilities that other businesses in our space can't compete with."
Brian's not the only one with industry experience. Dario has been in the industry for over 30 years, and has been working with WCC for 15 years of them. Spencer is the son of Brian, and cored his first hole 24 years ago, when he was 10-years-old. That depth of expertise is typical for the company – one manager has been with them since 1980, and many field technicians have been there five-to-15 years.
"That speaks to the way we treat our employees and the type of work environment we have here," Spencer says. "In an industry with few regulations, our level of experience is a big commodity, and really drives the demand for our services."
"We've been around for so long and amassed so much experience that there's nothing we can't take on," Brian adds. "No matter what problem a client has, we know we can figure out a way to solve it – because we always have."
WCC also has a history of solving problems in a timely fashion, and for affordable prices. The company credits that consistency to their focus on training and the proven systems they have designed and put in place over the years to keep their teams organized and on schedule.
Clients value that organization and reliability, Brian says – and they also value how collaborative WCC is.
"We build relationships with clients and work closely with them on a day-to-day basis," he explains. "We make sure we understand everything we can about the project's goals and timeline, and we're prepared to adapt to make sure they get what they need."
As a result of WCC's customer-focus, they have been able to form close-knit and longstanding relationships with a number of clients. Brian has been working with BC Hydro, for example, since the 1970s.
Bigger and better
Over the years, Westcoast Cutting & Coring has been involved in a long list of high profile projects across Vancouver and British Columbia. Their portfolio includes work on Vancouver Aquarium's Beluga Tank, a number of Olympic venues around the city, the Roger Neilson Statue at Rogers Arena, the River Rock Casino, and much more.
Recently, WCC completed their scope of work on one of their largest and most challenging projects to date – the Ruskin Dam & Powerhouse upgrade project.
Located on the Stave River in Ruskin, British Columbia, Ruskin Dam is a concrete gravity dam originally built in the 1930s. For more than 80 years, it has provided a clean and reliable supply of electricity to the lower mainland. In 2012, BC Hydro commissioned over $800 million worth of major upgrades to the facility, with the goal of improving seismic performance and public safety, improving environmental performance, and increasing reliability and efficiency.
The concrete sawing and drilling work on the project took place in several phases over a three-year period. By the end, 20 million pounds were cut and removed above and below water, 5,000 holes were cored to depths up to 12 metres, and 697 square metres of surface was scarified.
WCC was awarded the project in January of 2015. According to Brian, they earned that project due to their professionalism and reliability. The client initially awarded the project to a US firm that fell behind schedule on the first phase of the project. WCC was then awarded the second and third phases of the project, finishing both ahead of schedule.
"We got a crack at it, and we showed them what we could do, and then we were in," Brian says.
From the start, WCC encountered a number of challenges on the job. For example, a large portion of the work was done on the face of the dam spillway, on a 60-degree slope with limited access, which posed logistical challenges as well as safety risks. In addition, the reservoir below the work area contained salmon that were spawning – and the protection of this wildlife and water was a priority.
To overcome the safety obstacles, the company erected specialized work platforms and fitted all workers with harnesses and fall arrest equipment. And to make sure the salmon living in the reservoir remained healthy and unharmed, they employed a three-tier slurry containment system. On every scaffold platform, they installed a rubber membrane and slurry was pumped into totes. From the totes, the slurry was pumped across to the other side of the dam where it was processed. Furthermore, to prevent overspray containing the slurry, shrink wrap used around the scaffold decks, while two gutter systems were installed to capture any that escaped.
In addition to those challenges, the project – which the company believes was the largest concrete sawing and drilling project in Canada – also had a demanding schedule. To get it done on time, they worked six days a week with alternating shifts on an open platform, sometimes in snow and icy conditions.
Ultimately, the hard work and diligence paid off. WCC completed their scope ahead of schedule and within budget. They also left the jobsite with zero lost time incidents, which was "possibly the most satisfying part about the whole job," Dario says. Also satisfying was the client's reaction – BC Hydro went on to award WCC additional phases based on the success of the original contract.
"That project was a real feather in our cap," adds Spencer. "We're very proud of what we achieved there."
Moving forward, WCC aims to replicate that achievement on future complex and large-capital projects – whether they are located in BC or abroad.
"Ruskin Dam was a real benchmark for us," Spencer says. "It shows the industry we can handle projects of that size. We believe it will be a doorway to larger projects, which is what we're focusing on. We believe that's our future."
For more information on Westcoast Cutting & Coring and their range of services – or to get in touch with the WCC team – visit http://westcoastcutting.ca/contact_us.php