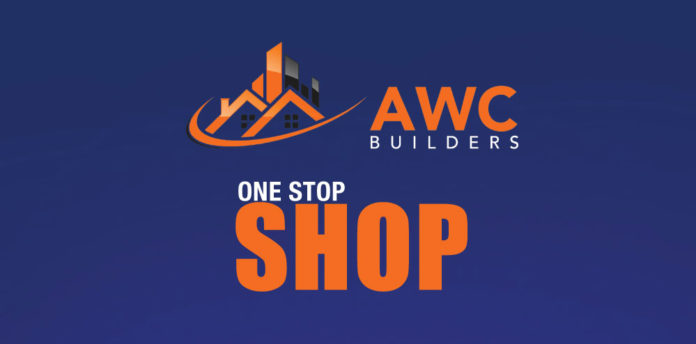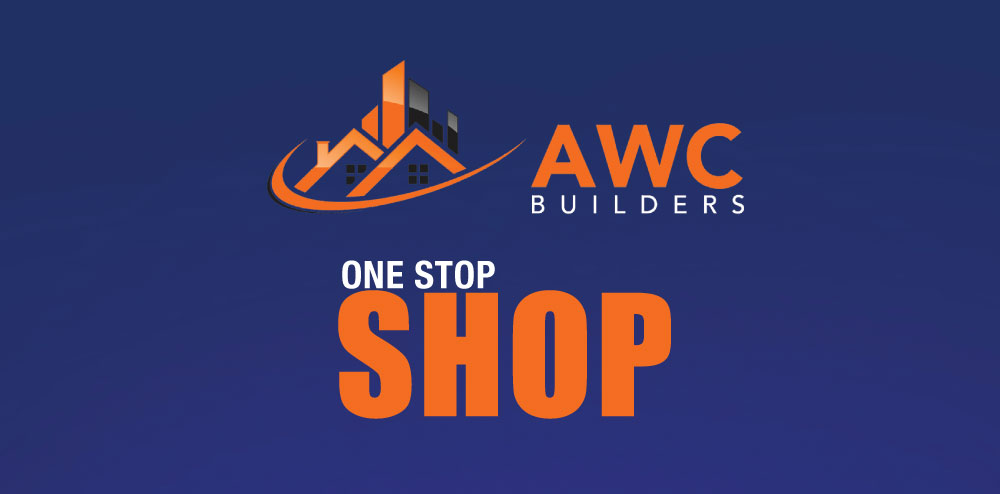 One stop shop
AWC Builders is a Manitoba-based designer and builder of premium residential and commercial spaces. For almost 40 years, their expert team has been involved in building, restoring, and renovating custom homes, office workplaces, retail spaces, restaurants, and more. In all sectors, they are focused on creating spaces that improve functionality, enhance aesthetics, and maximize efficiency. They take care of the job from beginning to end, and they take pride in completing them on time and on budget.
"When renovating, rebuilding, or restoring your space, partnering with AWC Builders is one of the best investments a client can make," says Daniel Mraovic, President.
Daniel has personally been in the construction industry since 1983, when he started working for his dad's company over summer holidays and school breaks. He formed his own company in 1989, and started off mainly doing renovations and additions of residential homes. That company quickly forged a reputation for quality, and a few years later they started dabbling in commercial work, where they built a similarly strong reputation just as quick. Over the following 30 years, the company steadily expanded their capabilities and completed an unrivalled portfolio of both residential and commercial projects.
Today, AWC Builders is just one division of the multifaceted AWC Group of Companies. Another division is Danzante Living – which is an award-winning designer and builder of custom and spec homes. The group also includes AWC Asset Management and AWC 24/7 Services – the former provides commercial leasing and residential rental services, while the latter offers reactive and proactive contractor services, and promises customers they can be onsite within two hours from their initial call.
On the AWC Builders side, the company's projects can range greatly in value, from tenant improvement jobs valued under $1 million to new builds valued all the way to $25 million. For Danzante Living – which is "extremely busy these days," Daniel says – their new homes tend to range in value from $400,000 to $2 million.
In both the commercial and residential sectors, Daniel believes that AWC is set apart by their depth of in-house capability.
"In our market, very few companies are built and structured the way we are," he explains. "First of all, we do in-house drafting. Secondly, an architect is our construction manager. Third, that architect has an interior design degree. That's all very rare."
"Most companies farm those services out," he adds. "They have third parties that take care of it for them. We have it all in-house. We can take our clients through the whole entire process. We can introduce them to one person, and they can walk the client through their project right to the end."
AWC is also set apart, Daniel says, by their in-house service department.
"We're not a company that subcontracts everything out. We do a lot of in-house work. A lot of companies our size subcontract almost 90 per cent of their work out. We do not. We're probably closer to 50 per cent."
AWC also owns and operates their own design centre. Again, Daniel says, that's very rare among companies of their size.
"We buy everything through there," he says. "So we truly provide a one-stop-shop. Once a client comes through our door, we can walk them through the entire process from start to finish. A lot of companies say that, but at AWC it's really the truth."
According to Daniel, being so hands-on and providing such an in-depth service has paid off for AWC Group in the form of customer satisfaction. In all divisions, Daniel says the company has built exceptionally strong relationships with their clients. On the commercial side, especially, he says many of those relationships have become repeat ones. He believes that loyalty is largely a result of AWC's aforementioned ability to serve as a single point of contact throughout a project:
"Customers don't want to have to deal with four or five different people throughout the process of delivering a single project," he says. "They'd rather deal with one person. They'd rather have one company take care of everything. That's what we do. That's what separates us."
At the same time, customers also want their projects delivered on time and on budget. In order to make that happen, AWC Group fosters equally strong relationships with their trades and vendors. Many of those partners, Daniel says, work solely or near solely with AWC.
"As long as we can maintain a certain workflow for our vendors, as long as we can keep them busy, they have no reason to jump around from contractor to contractor," Daniel explains. "So we can maintain schedules a lot easier than a lot of companies out there."
"The average builder out there on a midsize home is taking close to a year to build that home. We're still building those homes in six-to-seven months."
Building quickly, however, doesn't mean cutting corners on quality or attention to detail. In all their divisions, AWC Group takes pride in delivering quality work. They have implemented strict quality control measures to make sure that every project is delivered to the proper standard.
"We have a punch list that we need to go through at every phase of the building, and that helps us make sure we're delivering quality and that we're following the drawings," Daniel explains. "Once the foundation goes in, we go through the list. The same thing happens with the framing, same thing happens with all the rough-ins, and same things happen with all the interior and exterior finishes of the home, right to the final stage."
"And we don't just have one set of eyes on it," he says. "Everybody gets involved in this process. Quality control is everybody's job."
Standing apart
AWC Group operates out of their own commercial complex in West St. Paul, on Kapelus Drive. That complex – which they built themselves three years ago – includes 26 commercial units, three of which are occupied by AWC.
"That complex is by far the highlight of the road we're on," Daniel says. "It's one of the projects we're most proud of. Obviously, we're proud of all of our projects – but this one stands out because of the sheer mass and value."
The design of the complex also stands out, Daniel believes.
"It's not your average looking commercial building," he says. "The exterior finishings we ended up using, the overall look – in our opinion, it's very special. There are a lot of commercial buildings being built around the city right now, but I would have to say that ours stands apart. It's one of the nicest looking buildings around."
The building also functions very well, as Daniel can testify to as a tenant.
"There are a number of things I love about it," he says. "For example, there's a tremendous amount of parking. Nobody on our team, and none of our tenants, has ever complained about not being able to park anywhere."
The complex is also versatile and multi-purpose, as it was designed and built to accommodate many different types of businesses.
"In our complex, you can be a contractor, you can be a legal professional, you can have a dental office – we can service any tenant," Daniel says. "It doesn't matter what type of tenant you are. We have the ability to service you. Most complexes on this strip cannot do that. Again, that's what separates us from everyone else."
Moving forward, AWC Group's vision is to continue to separate themselves in everything they do – including land development, which is something they want to get more into. For example, Daniel owns two acres of land to the east of their complex, and the company has plans to develop a storage complex there in 2022. They also plan to develop some multi-family projects around the city and beyond.
"We're optimistic about the future," Daniel concludes. "We're planning for continuous growth."
For more on AWC Builders, their range of services, their past and present projects, and to get in touch with their team, http://www.awcbuild.com/
For more on AWC Group and their other divisions – including Danzante Living, AWC Asset Management, and AWC 24/7 – visit http://www.awcbuild.com/