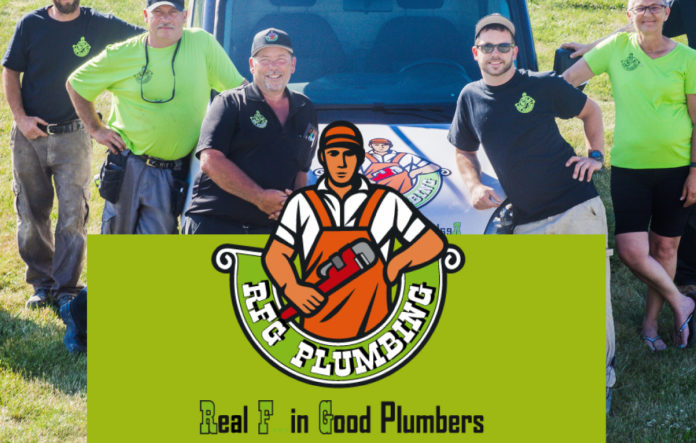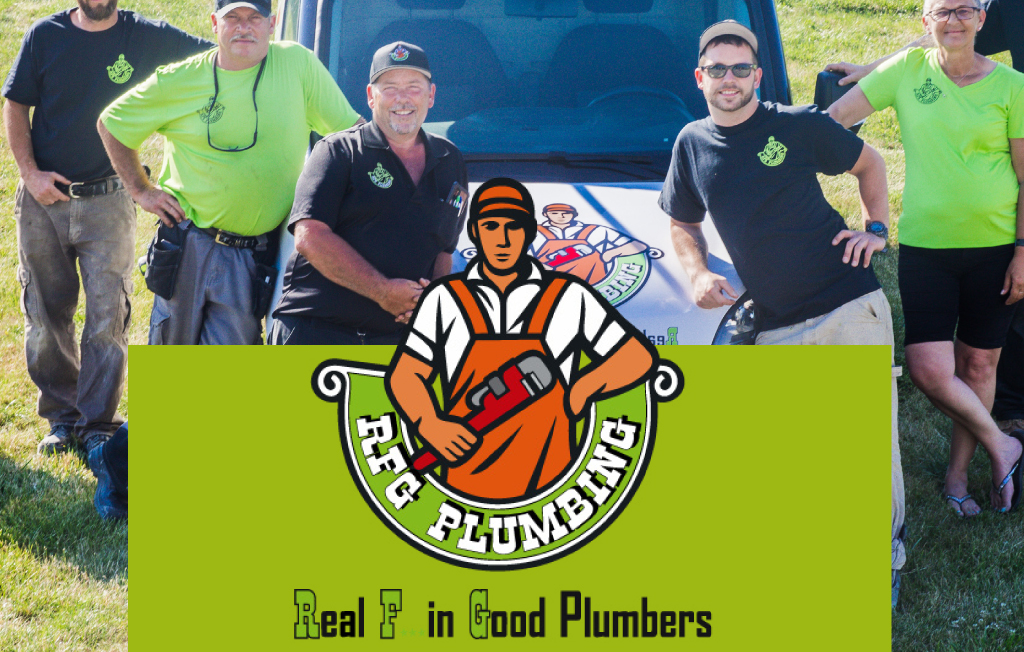 Always above and beyond
RFG Plumbing is a family-run operation that offers a wide variety of services to residential, commercial and industrial clients all over Windsor-Essex County, Ontario. In just a few years, they have built a virtually unrivalled reputation in their community for the excellence of their work and the quality of their service. Clients have come to know them as a company that goes the extra mile, a company that solves problems quickly and cost-effectively, and a company that doesn't shy away from a challenge. That trust has been reflected in their glowing reviews, industry awards, and history of repeat business and referrals.
Last year, inspired by their success and the response from customers, the company decided to expand their service offering, and launched their new division – RFG Electrical. Under that new banner, they have been providing residential and commercial electrical services backed by the same quality, value and service.
"We're always willing to go above and beyond," says Ryan Giles, co-founder of the company. "That's why I think people choose us. We never give up. We always find a resolution. One way or another, we get it done."
"We recently had a clogged sewer in Windsor that four other companies gave up on," he adds. "Other companies refused to even go there, because they didn't think they could do anything about it. We showed up and, 11 hours later, we identified what was causing the problem and we found the solution."
Ryan founded RFG Plumbing alongside his brother, Brandon, and his father, Frank. Frank's a master plumber, Ryan and Brandon are apprentices, and they all come from a long line of plumbers, going all the way back to Frank's grandfather.
"It's in our blood," Ryan says. "It's who we are, it's what we do. It's what has put food on the table for all our lives."
Going into business together in 2016 seemed like a "no-brainer," Ryan recalls. They started off doing simple service calls while they all had second jobs. In only four months, business picked up to the point where Ryan and Brandon were able to make it their full time gigs. Since then, the company has continued to grow steadily, leading up to the launch of RFG Electrical in 2019.
Ryan credits the company's sustained success to their aforementioned determination to get things done, no matter what it takes.
"It's our drive, our perseverance, it's our work ethic," he says. "We work well as a team and we get it done. That's the way we were raised, and that's how we train our apprentices. We never give up. Our customers have come to and appreciate that."
The company's peers in the industry have also come to appreciate RFG's diligence and expertise. According to Ryan, they often get referrals from other plumbing companies for jobs that they couldn't figure out.
"That says a lot about our reputation," he says.
In addition to their problem-solving abilities, RFG is also set apart by their customer service. Ryan says that's another arena where they go "above and beyond." That means paying extra attention to the cleanliness of the site, it means being friendly and respectful In all interactions, and it means communicating with honesty and transparency from the very first contact.
To ensure that communication is as good as it can be, the company uses technology. Housecall Pro, for example, is an innovative and easy-to-use mobile application that they use for a variety of functions, including scheduling, employee tracking, job history, and more. For clients, it allows them to see a picture of the technician that's coming, and it tells them where they are coming from so they know how long it will take. It also sends them a text message when the job is started and when the job's completed, so even if they are not at home, they are always in the loop.
As a result of all that extra effort and attention, RFG has consistently earned the loyalty and repeat business clients. On the commercial side, for example, one of their very first jobs was with a local restoration company called Paul Davis of Windsor & Essex. Since then, whenever Paul Davis has had a plumbing issue, RFG has been their first call. And whenever a property management company needs a recommendation, RFG is the name they pass on.
"We're able to develop these longstanding relationships because we work well together, and because they always see the value in what we do," Ryan says. "We've never had a complaint about a bill."
"Even when we find an issue that's beyond the scope of the original quote, it's never been a problem," he adds. "That's because we call the client right away, we honestly explain the situation, and they understand. There are never any surprises. I think our clients truly appreciate that."
Again, the industry at large appreciates it also. The proof includes the company's 2019 Biz X Award for 'Distinguished Biz Champ of the Year,' and their being a runner up for the 2019 Business Excellence Award from the Windsor Essex Chamber of Commerce for 'New Small Business of the Year.' Both nominations are in recognition of the company's hard work, dedication, and their uncompromising commitment to customer service.
Rewarding relationships
In addition to building strong relationships with clients, RFG also forms strong bonds with their employees, and also with their community at large
Every year in the summer, for instance, the company hosts a 'Farm Bash' on the Giles family farm. There, over the course of a weekend, they host games and activities for all ages, they have live entertainment, they have a potluck and pig roast, and they raise money for charity. In 2019, for example, they raised $15,000 for 'Unit #7 Street Help', a homeless centre in Windsor.
The Giles' family relationship with 'Unit #7' actually goes back to before the creation of RFG, when they were first recruited to install showers there. Since then, that relationship has continued to grow and RFG has continued to give back whenever possible. For example, the centre recently took over the whole building they operated in, which had an old restaurant with a kitchen. In collaboration with their suppliers, RFG was able to restore that kitchen using donated materials, or materials purchased for cost.
"That's extremely rewarding," Ryan says. "It's always rewarding when we can take the work that we do, and take the relationships we've built with suppliers, and use them to benefit the community."
On the topic of those relationships with suppliers, Ryan adds they have formed some extremely close ones.
"We text and talk all the time," he explains. "If I have questions about a certain product, they'll put us in touch with the reps, they'll bring the reps to our shop, and they'll go the extra mile – just like we do. That way, when customers ask us about the products, we can give them really informed answers. The relationships work really well."
Together, RFG and their suppliers have also benefited the community through more traditional projects. Recently, for example, the company worked with Fortis Group on a new A&W restaurant in Essex. That was a significant job for the area, a lot of companies wanted it, and Ryan is proud that they were selected.
"That's right in our backyard," he says. "That means something to us, because it means we got to contribute to the better-ness of Essex. It was a huge honour to be chosen for a job like that."
Moving forward, RFG hopes to earn even more contracts like that one. As they grow, they want to take on more larger-scale commercial and industrial jobs – while still maintaining the qualities that have made them successful to date.
"We want to grow as big as possible, and we want to be as innovative as possible," Ryan says. "We want to keep looking at new ways to become better, faster, and more efficient. We want to keep offering the same level of quality to our customers for the best price possible."
Lastly, RFG also wants to continue expanding their capabilities. To that end, they are currently in the midst of setting up a heating and cooling division.
"Ultimately, our goal is to become a one-stop-shop," Ryan concludes. "We want clients to be able to call one number and get everything done. We want to make it easier on them. We don't want them to have to call 15 people to get one job done. We just want them to call us."
For more about RFG Plumbing & Electrical, their range of services, and their quality guarantee – and to get in touch with their team – visit https://www.rfgplumbing.com/ and http://rfgelectrical.com/