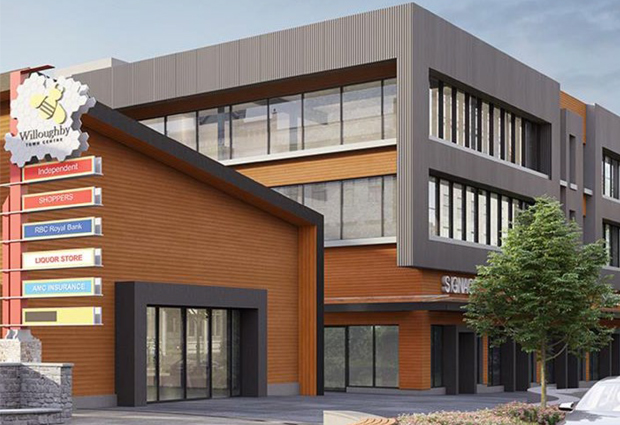 Caliber Projects – Own It | Crush It | Love It
Caliber Projects is a Fraser Valley construction management and general contracting company with a proud history of delivering quality, cost-effective homes on time and on budget. Since 2012, they have delivered projects in excess of $125 million. Over recent years, Caliber has scaled their business and galvanized their purpose of 'Building People and Process'.
From their head office in Langley, the family-style company now services all phases of residential construction. Their projects range from townhomes, apartments, and condos to mixed-use developments and commercial buildings. Caliber steers these projects from concept drawings in the development phase through to construction completion and final occupancy.
"We have an excellent process where we work with the Developers in the design development, consultant coordination & building permit drawing development. Early stage involvement helps Caliber deliver maximum value to our Clients, as we ensure they are getting the finished product they visualized at a satisfactory budget" says Kevin Leyenhorst, Senior Project Manager at Caliber. "From there we take the project and build it. In this stage as well, we keep our Clients involved in the project. They are invited to tour the sites weekly and can see firsthand how the project is coming together. By doing this, Caliber provides a finished product that meets the Client's quality and budget expectations. We continually strive to provide value every step of the way."
Caliber Projects grew to its current size and scope – and acquired their current capabilities – through intentional effort and seized opportunities. The journey began in 2008 with founder Justin Bontkes fresh off graduating with a construction management degree and eager to make a name for himself in the highly competitive Fraser Valley. He started by purchasing three lots in Surrey, building and selling homes on them, and then moved into luxury custom-built homes, single family, and multi-family developments.
The company continued to grow into multi-family and mixed-use construction and project management, tailoring their skills to meet the needs of multi-family residential Developers in the Greater Vancouver and Fraser Valley area. In 2018 the senior management team attended a Scaling Up conference – which was the catalyst for intentional growth – and began dedicating themselves to growing a great unique company. With the assistance of a business coach, Caliber started a journey of establishing a strategic plan, the foundation of which is Caliber's 3 core values: Own It, Crush It, Love It.
"We started actively trying to expand our recognition in the Fraser Valley," Kevin recalls. "At the time, we had a relatively un-diversified client base. We wanted to maintain and honour our existing relationships, while also realizing that we needed to create new relationships in our sandbox."
Jerry Pol is Caliber Projects' Business Development Manager. He played a key role with Justin in the effort to make new contacts and penetrate new markets. The company's success in an increased workload can be attributed to hard work, incredible industry relationships, and an element of luck, which Jerry calls "providence".
"We've grown from running a couple townhouse sites at a time to having five active projects totalling over $100M," Jerry says. "We've experienced a lot of growth in the last few years. We have a ton to be excited about and thankful for."
Examples of the company's current work include projects with developer Vesta Properties on the Latimer Heights community in Langley and Qualico + Chow & Li on the mixed-use Willoughby Town Centre project, also in Langley. The company is also committed to working with local community organizations such as Habitat for Humanity, Nightshift, Anhart Community Housing Society, Willoughby Elementary school, and Stepping Stones Bible Camp. These projects and community commitments are important to Caliber management and employees living out their value of "Love It".
Crushing It and Moving Forward
Through their growth, Caliber Projects has been highly successful at forming strong relationships with real estate companies and developers like Vesta Properties, Infinity Properties, Qualico + Chow & Li and others. Jerry and Kevin credit that success to the company's core values of Own It, Crush It, and Love It.
"We're about long-term relationships," Kevin says. "We don't want to be just another company that's there to make a bunch of money quickly and move on. We want to build relationships with developers who we can work with and grow with for many years. With every job we go into, it's never about how we can maximize our fee. It's about how we can add value and maximize the relationship."
"We take that same approach with our sub-trades and suppliers as well," he says. "We go to specific subtrades for pricing because they are aligned with us and our values. They care about quality, they care about staying on schedule, and they care about keeping their promises."
A prime example is Fleetwood Glass, one of the company's glazing installation sub-contractors. Like Caliber, they believe that integrity is the basis of a strong client relationship. Caliber relies on companies like Fleetwood to be there when needed and complete the work to the quality standards they expect. In turn, Caliber's clients feel the same way about them. "Our developer clients know exactly what they're going to get from us," Kevin says. "If we make a promise, they know we're going to follow through. And that's why Own It is one of our three core values".
"Development and Construction is a small industry; people talk to each other," he adds. "We want to ensure that they're saying good things about Caliber. We want to be proud of the name we have in the industry – and we are."
Another key to Caliber's success – and something they are also proud of – is their utilization of technology. "Technology, for us, is huge. We recognise the tech disruption occurring in our industry, and are proud to be embracing and leading in the adoption of technologies. However, we are careful in our selection," Jerry adds "We only bring on software and tools that make us more efficient at our jobs and help us provide a better service to our clients – technology must be solving our problems, not creating new ones."
Examples of technologies used by Caliber include PlanGrid, Jonas Premier construction management accounting software, and SiteMax for safety documentation, reports, and purchase orders. They also utilize IPads for drawings and inspections, walkie-talkies, drone footage for progress videos, motion-sensor cameras for site security, and more.
"We are implementing all sorts of technology," Jerry says. "We adopt and execute on tech that helps us reach our goal of being a small giant; being the best residential and mixed-use construction company in the Fraser Valley."
The most significant key to Caliber's success, however – and something they take more pride in than anything else – is their employees. On their website, Caliber describes their team as a 'tight-knight group of high performers who Own It, Crush It, and Love It.' They take great care to recruit people who fit that description, and they retain them by offering opportunities for personal and career development, mentorship, competitive pay, a healthy work-life balance, and extended medical.
"It's an exciting time to be here," Jerry says. "Since I started almost six years ago, we've expanded from three employees, to over 30 employees. We've evolved from having a few documents on construction process to hundreds of living procedures for the phases of construction, including our Total Quality Assurance manual and our COR certified Safety program".
Jerry continues, "if you ask some of our employees what gets them excited, or why they're here at Caliber, why they might have left other companies to be here, it's because things are moving. It's a lot of fun. We all love to exceed and succeed, and this is the place to do that."
"We're growing as a company and as a family. But we're not just building projects or only building a business. " In a recent podcast, Justin Bontkes said that he used to think he was passionate about building homes, but he's since realized that's not the whole truth. In reality, he is passionate about "building" in general – that includes building people, building processes, and building a business. Justin sums it up saying, "we love building people and process, we just happen to do construction".
According to Jerry, that passion for people is infectious. He says that everyone at Caliber– no matter their role – comes to work excited about contributing to that shared purpose.
"We're all building in different ways," Jerry agrees. "Whether you're a labourer on site or a project manager, you're contributing to the physical building of the homes, the process, and the people. If you're a bookkeeper or a business developer, you're working on building our business and revenue. That keeps our entire team engaged and excited about the future."
That future, Jerry concludes, involves growing in a continued, controlled, and intentional way. It doesn't involve being the largest builder in the region, but it does involve being the best at what Caliber does.
"Our big goal is to be the small giant of the Fraser Valley multi-family and mixed-use construction industry," he says. "We just want to be the best at what we do; we want to bring on the best people, work with the best clients, and deliver the best projects."
For more on Caliber Projects and their vision, core values, people, history, and past projects – visit http://caliberprojects.com/ and follow along at https://www.linkedin.com/company/caliberprojects