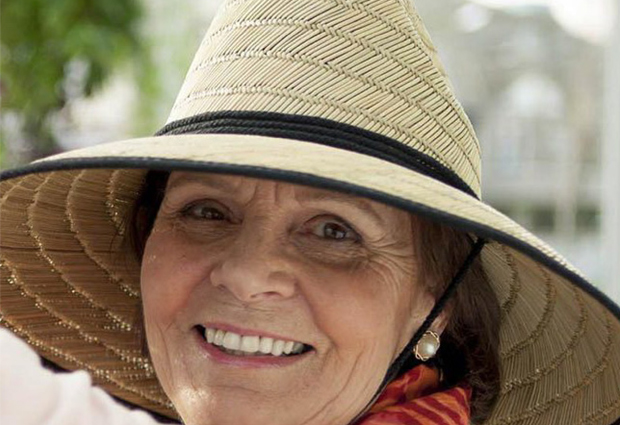 PARC Living – The first choice in independent living
PARC Retirement Living is a group of award-winning, independent living retirement residences operating across British Columbia. In each of their residences, they strive to offer "more than just a place to live," according to founder and Chairman Rainer Müller. Instead, they strive to offer vibrant and connected communities with resort-style amenities and services, where residents can live well, stay active, and stay engaged with like-minded people.
"We take pride in building and operating inspired spaces where seniors can live with vibrancy and vitality," Rainer says.
To date, PARC Retirement Living has delivered five purpose-built and unique communities, which they continue to own and operate today. With each new residence, they have set a new benchmark for retirement living in BC, and they have no plans of slowing down or relaxing their standards. Three new residences are on the way in Victoria, Kelowna, and Coquitlam, and PARC aims to continue raising the bar with each one.
Jacqueline Omstead is the Director of Operations for the company. She credits PARC's sustained success to a number of factors, but she says it starts with their unique focus on healthy aging.
While the company doesn't provide aged care services, they do provide a wide range of independent living services that support both physical and mental fitness. They call their model 'Independent Living+.' As part of that program, they offer a menu designed with senior nutrition in mind; they provide all the fitness facilities a resident needs to stay healthy and engaged; they host classes, activities and clubs to keep them stimulated and active; and they have dedicated staff available to help them with all their wellness needs.
All of PARC's services have been designed around the specific needs and wants of their residents, and the company's offering is constantly evolving along with those needs and wants. Jacqueline equally credits their longevity and growth to that reactivity and responsiveness.
"We enable our resident s to live with creativity, independence, and freedom," she says. "We recognize that demographics are changing, and more and more, seniors want choice. They want variety. They want new technologies."
"I think a lot other companies are scared to go down that path," she adds. "Residents see us as completely different. They see us as honoring their independence."
"And they see that we truly value wellness – whatever wellness means to them, because it can mean something completely different to different people," she continues. "We're not saying you need to eat less red meat and more salads. That's not what we're about. We can offer fresh and healthy choices, but the decision is up to the senior. They're the ones paying to live here."
"I believe that's why they choose us – because we offer choice," she says.
In addition, the company offers "connection," with both residents and team members. According to Jacqueline, that starts from the top down. When she is on site, she appreciates the fact that residents feel comfortable talking directly to her. She says they can even talk to founder Rainer Müller when he's around, and he's just as welcoming.
"Residents really feel like they're part of the family," she says. "Those are the kind of relationships we like to build."
The strength of those relationships is reflected in the high ratings the company receives on their resident surveys, as well as the positive feedback they get at their monthly resident meetings. It's also reflected in their average length of stay, which has increased dramatically over the years – and their evolving focus on wellness has a lot to do with that as well.
"That shows us that what we're doing is working, and the residents are telling us that what we're doing is working," Jacqueline says. "They are really enjoying their new home."
More than a job
As a company, PARC Retirement Living is set apart by the calibre of their staff. They employ an extensive team of caring and passionate people, and they inspire in them a shared dedication to creating inspired living spaces for independent seniors.
Once again, the company's success in that arena is reflected in their retention. The majority team members have been working with PARC for more than six years, and many of them go back more than a decade.
Jacqueline herself, for example, has been with PARC Retirement Living in various roles for almost 14 years. She was there for the opening of their second location in Burnaby, called Mulberry PARC, where she soon became the General Manager. She then worked as the General Manager of their West Vancouver location, called Westerleigh PARC, before moving to the head office.
Jacqueline credits her own loyalty to the company's adaptability, and their willingness to "try new things and take risks." She believes that's a result of their unique leadership.
"It's a family owned business," she explains. "We're not a huge company. We're growing, but we still report directly to Rainer and his family. We don't have a board to go to. We can listen to our residents and make decisions quickly, without having to go through all these layers of approvals."
She also credits their retention to the shared values of the staff. She says they all have the same goal of "providing exceptional service to seniors," and "when you're working work with a bunch of like-minded people like that, it doesn't feel like a job."
Patrick Schilling is the Director of Design for PARC Living. He's a more recent addition to the team, but he agrees with Jacqueline's sentiments. He joined the company roughly two years ago because Rainer convinced him of the worth of their mission.
"I wanted to design buildings that people could use and enjoy," he says. "That's what drew me to Rainer. He really wanted to build residences for residents. That's what he wanted more than anything else – more than making money, more than winning awards. It was about the residents and giving them a unique experience."
In addition to giving employees a worthwhile cause, PARC also pays a living wage. In fact, their company is certified Living Wage Employer, one of only a select few in Vancouver. Jacqueline believes that certification has been vital to their retention efforts – and that retention has, in turn, been vital to the company's success.
"Keeping staff is important, because it's very hard when they turn over," she says. "It's hard on the business and it's hard on the residents."
"It's also hard when your team is not happy," she adds. "That's when you can run into problems. That's when the service becomes inconsistent. But we believe if we can keep staff, if we can pay them fairly, if we can make sure they feel like they're validated and valued – and I truly believe we do that – then it changes the whole dynamic."
Jacqueline's belief in PARC's employee culture is reflected by the company's employee surveys. Jacqueline says the results of those have been "off the charts," and she says they confirm that the majority of team members feel the way about their roles as she does about hers.
"They feel that this is more than a job."
What happens next
PARC Retirement Living is a growing company, with three future residences already in various stages of development.
Victoria PARC is the first of the proposed residences in the works. It will be located at the intersection of Fort, Quadra, and Broughton streets in downtown Victoria. It is set to become a "vibrant hub for people of all ages to live, work and connect."
Kelowna PARC will be up next, and will be located at KLO and Lakeshore Road in its beautiful namesake city. The company is currently in the application process with City of Kelowna.
Coquitlam PARC, lastly, is scheduled for a little bit further down the line, and is currently due to arrive in the year 2024. The company has already chosen the site, however – it will be located along Austin Avenue in one of the Lower Mainland's largest and busiest suburbs.
According to Patrick Schilling, who joined the company to aid in the development of those residences, all three will be located in urban centres, and will be well-integrated with their local community. Some on-site amenities will even be accessible to non-residents. That integration will allow residents to remain closely connected with the outside world, which is one of PARC's key values.
"We want to get rid of the stigma that retirement homes are just for the elderly," Patrick says. "We're not going to lock them up and close the doors and shut the blinds, and not let people see in or the residents see out. That could not be farther from what we do."
When Patrick first joined the company, the design of Victoria PARC was mostly complete and the project was in the development approval stage. The city had come back with concerns about the size of the building, however, and Patrick was involved in addressing those concerns.
"We had to tweak it to bring it down a little bit, make it more contextual, make it more neighborhood friendly – which I think we achieved," Patrick says.
Kelowna PARC, meanwhile, Patrick was involved in from the very beginning. He recalls them starting the process with a couple of distinct options. The company very recently delivered Oceana PARC in White Rock, which was "more of a tower type of building," so they considered repeating something along those lines. They also considered "more of a low-rise building," something that was more specifically adapted to the site. They created multiple study models and renderings of both options and went back and forth with their architect.
No matter what option they went with, however, they knew they wanted "a local flair," Patrick says. That's why they used a local architect, and why they prioritized building materials that were popular in the city.
PARC also knew they wanted something sustainable, Patrick adds – because they always do. Sustainability is another one of the company's key values. Every time they build a residence, they seek and employ leading green building practices that reduce energy use, greenhouse gases, water use, and wasteful lighting.
"We're always interested in pushing the envelope of sustainability," Patrick says. "Part of that is because it's the right thing to do, but part of it is also because it makes operating the building more efficient. If we can make a building as energy-efficient as possible, it cuts down on our costs."
"It also improves the quality of life for the residents," he adds. "That's another one of our main drivers. We want them to live in a building where the air quality is good, where the insulation is good, where there is lots of greenery and lots of landscape. That makes residents feel good."
On the topic of landscaping, the plans for Kelowna PARC call for something special.
"We always want to enhance the landscape, we want to go above and beyond just putting street trees," Patrick says. "In the case of Kelowna we're going to put planters along the entire sidewalk. That's going to create a buffer between the street and the sidewalk, and it's going to create opportunities for alcoves and seating areas for people walking along the building."
Moving forward, PARC Retirement Living's goal is to continue achieving those special outcomes on future residences, and generally to keep growing and getting better.
"We have found a niche that I think we like, and that we know a lot about," Patrick says. "So the idea what we've done to date and consider how we can get better."
"Rainer likes the analogy of building cars," he explains. "He says when you build your second car that you don't design and build it from scratch. You take 70 to 80 per cent of the components from the first car, and then you focus on the other 20 or 30 per cent of the components and you figure out how you can tweak them to make the next car better. I think that's really our goal in the design and construction team."
Again, Oceana PARC in White Rock only recently opened, and it utilised a tower structure. It's the tallest of PARC's residences so far. Now that the residence is operating, the company is evaluating the pluses and minuses of that height.
"We're asking ourselves 'What did we learn from White Rock?' and 'What can we do differently or better in Kelowna?'" Patrick says. "We want to take those lessons learned and incorporate them into Kelowna. Then with Kelowna we'll set a new milestone, and then we'll learn from Kelowna and incorporate thoselessons into the residence after that."
"That's the short term goal," he adds. "The long term goal is to grow, to open more residences. Rainer believes that, operationally, it's good to have three or four residences in the same geographical area. That helps a lot with staffing, for example – people can split shifts and go from one residence to the other."
"So in the long term, that means we'll want to build two or three more residences in Victoria after the one we're building now," Patrick says. "Same with Kelowna and the Okanagan."
"And then we'll have to re-evaluate," he concludes. "That'll be about 10 years down the road, and we'll have 12 or 13 residences. Then we'll ask ourselves what happens next."
In the meantime, the company has no intention of neglecting the residences they have already completed. Yet another key PARC value is staying current. According to Patrick, that's strongly driven by the founder and Chairman himself.
"Rainer is constantly saying 'We can't just sit back and let these buildings age. We want them to last 60 to 70 years.' So we're constantly maintaining and upgrading and refreshing. We're not only fixing things, we're making them better. To me, that's pretty exciting."
Jacqueline, meanwhile, is excited about the other ways PARC Retirement Living is growing. For example, she says their reputation is on the rise, and they are becoming more well-known every day. She predicts that the company will soon be recognised as "the absolute number one choice for independent living for seniors."
"I think people are seeing we're not just building retirement homes," she says. "In fact, I think we're breaking down all the stereotypes of retirement homes. What we offer are more like cruise ships without the boat. It's really cool to be a part of that."
For more on PARC Retirement Living, their depth of services, their leadership team, and their facilities – and to book a tour in a current residence, or inquire about a future one – visit https://parcliving.ca/