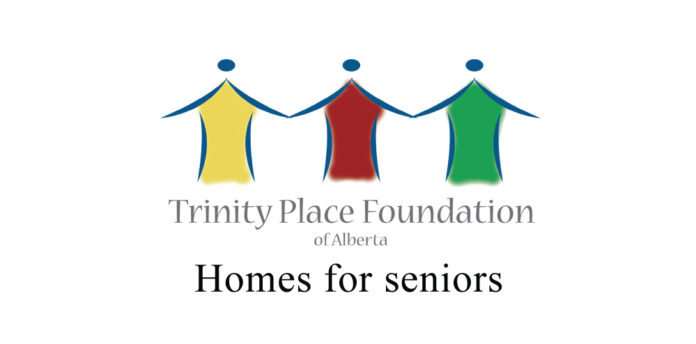 Homes for seniors
Trinity Place Foundation of Alberta (TPFA) is a not-for-profit organization that manages and develops housing for low-income independent seniors aged 60 and over. They describe their offering as "homes for seniors, not seniors' homes." With 20 buildings in desirable locations throughout Calgary – 16 are independent living and government-subsidized, two are affordable housing, and two are supporting living housing – they are the city's largest provider of self-contained seniors' housing and they respond to the needs of an under-served clientele. 
"The majority of seniors we assist have low incomes," says Doug Sutherland, Director of Facilities. "Some of our population includes previously marginalized individuals whose quality of life can benefit greatly from additional social supports. For each of our tenants, our goal is to enhance quality of life for individuals as they age."
"TPFA is a recognized leader and advocate in seniors' issues, and we have implemented many innovative programs to minimize the marginalization of low-income seniors and encourage healthy aging in the right place," adds Paul Dhaliwal, Director of Supportive Living Facilities and Community Programs.
The story of TPFA began in 1974, when the founders of the foundation recognized a quickly-increasing need in Calgary for safe and affordable housing for seniors. In the years since, the organization has grown steadily in both size and renown. In 2019, in particular, the company took a massive leap when they consolidated operations with Gracewood Housing Group, adding 475 units across eight Gracewood properties to their portfolio.
Doug was previously the Chief Administrative Officer of Gracewood Housing Group, and has been in the seniors' business since 2008. Paul, meanwhile, is a registered nurse by trade and worked for another non-profit for over 10 years. He initially joined TPFA to consult on the commissioning of their upcoming Templemont project, and earlier this year he accepted a more permanent role.
According to both Doug and Paul, TPFA is unique due to the supportive services they provide to tenants. If tenants need short-term support or assistance, TPFA connects them with the community resources they need to "keep them living their best lives."
"We're an organization that provides a lot of support," Paul says. "We provide a lot of choices and we have a lot of programs geared towards supporting our residents. We're very giving and we're very accommodating. That's the feedback we get, from everyone from our tenants to their relatives to Alberta Health Services."
TPFA is particularly supportive to vulnerable people, Doug adds. Since the 70s, their main focus has been providing "safe and secure housing for populations that would otherwise have trouble finding homes." For example, many of the residents of their 16 government-subsidized locations have previously experienced homelessness. At those facilities, rent is geared to income – it's calculated based on 30 per cent of their household's adjusted income from the previous year – which makes them affordable.
Affordability does not mean low quality, however. Doug says that TPFA keeps their buildings "in excellent shape." Over the last five years, in particular, the organization has secured funds from the province to "almost completely upgrade all the mechanical infrastructure in our buildings."
"We've been able to replace boilers, replace hot water systems, replace circulation pumps, upgrade make-up air units," Doug says. "These buildings are largely 30-to-40 years old, but the province has invested millions of dollars into making sure they can operate efficiently for the next 30-to-40 years."
A model project
The most recent addition to TFPA's portfolio is the $35 million Templemont facility in Calgary's north-east, on Temple Drive and Templemont Drive.
The development of Templemont was a collaboration between Trinity Place Foundation of Alberta, St. George's Anglican Church, Alberta Health Services (AHS), the City of Calgary, the Province of Alberta, and the RESOLVE capital campaign donors.
As a whole, Templemont comprises two buildings joined by one foundation. The first building, Templemont Place, comprises 50-units of below-market housing over four storeys. The suites are one and two-bedroom, and include kitchens. Rents are 20 per cent less than market rate as determined by the Canadian Mortgage and Housing Corporation (CHMC).
The second building, Templemont Gardens, is a 70-unit designated specialized living facility that has been designed to meet Alberta Health Services (AHS) requirements for the Continuing Care Program.
The project also includes a 57-stall underground parkade and shared mechanical room that provides energy to both buildings. And on the topic of energy, both buildings were built to a high standard of efficiency, with 125 solar panels on the roof of Templemont Place to reduce the overall energy consumption of the buildings by over 28 per cent and reduce the greenhouse gas emissions by 41 per cent.
"That's a big part of what's unique about the facility," Doug says. "In the summer time, that solar array will power the facility and even sell some electricity back to the grid."
Another unique aspect of the project is the layout, which encourages social interaction. For example, instead of a single dining room on the main floor that services the whole building, each floor of the independent living facility includes two dining rooms that service 12 units each. The facility was also designed as two wings, so there were no long impersonal corridors. The "main focus," explains Paul – who was involved with the project from the start – was to "create more of a neighborhood environment than an institutional environment."
The focus on mental health services is another point of difference for Templemont. In fact, idea for the project was first conceived when AHS put out a request for proposal for a supportive living facility that could assist people with mental health and addiction issues. That was already the specialty of TPFA's other supportive living facility, so the organization came to the table with experience – and Paul believes that's a big part of why TPFA's proposal was selected.
After TPFA came on board, the City of Calgary was able to acquire some land from St. George's Anglican Church, who had an old building on Templemont Drive. From there, the project team embarked on a long research process that involved visiting similar facilities across North America and learning what worked and didn't work. They also decided that the site could accommodate 50 units of below market housing, in addition to the 70 units of supportive living units.
To design and build the two buildings, TPFA turned to Zeidler Architecture, Colliers Project Leaders, and Graham Construction. According to Doug and Paul, the foundation's relationship with all of those stakeholders has been "very collaborative from the start."
"Throughout the process, we've worked closely with everyone involved," Doug says. "We've gone on quite the journey together."
"It's a very complex site, especially when you factor in all the energy efficiency components, so there have been challenges," adds Paul. "But we've been able to resolve them because everyone has been collaborative. Everyone's worked together to come up with solutions that will meet the needs of the clients coming here. Everyone has been focused on creating an end result that will meet the main objectives of the project."
Throughout the process, TPFA has also worked closely with St. George's Anglican Church, as they will have two permanent offices in the facility. The facility also includes a large multi-purpose room that is licensed to accommodate up to 150 people, and the Church will be holding their Sunday Services there, as well as hosting other select events throughout the week.
"That's another unique feature," Doug says. "It's going to be a collaborative, multi-purpose facility. A lot of people are going to be able to make use of it."
Despite the complications caused by the pandemic, construction on Templemont's two buildings has proceeded smoothly. The independent living facility opened at the end of August, earlier this year, and the supportive care facility is expected to start admitting patients in January of next year. Both Paul and Doug are extremely proud of what TPFA has accomplished on both sites.
"I think this will be the model of a lot of future projects," Paul says. "Coming from a healthcare background, I know that mental health is rarely a priority – but I think that creating a site specifically with a mental health focus is going to make a statement. It's going to show the importance of mental health. And I think this collaboration with AHS will pave the way for many future collaborations."
For more on Trinity Place Foundation of Albert, their locations including Templemont, and their mission to help tenants live their best lives, visit https://tpfa.ca/