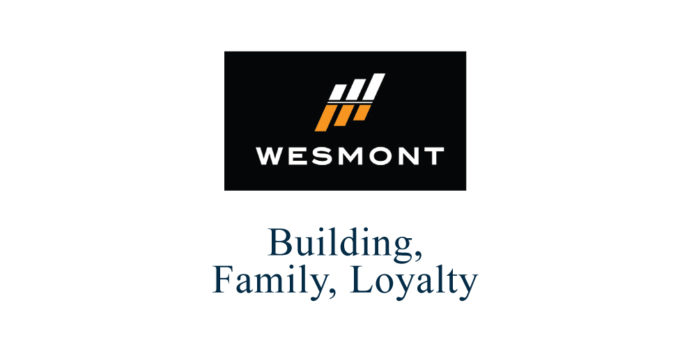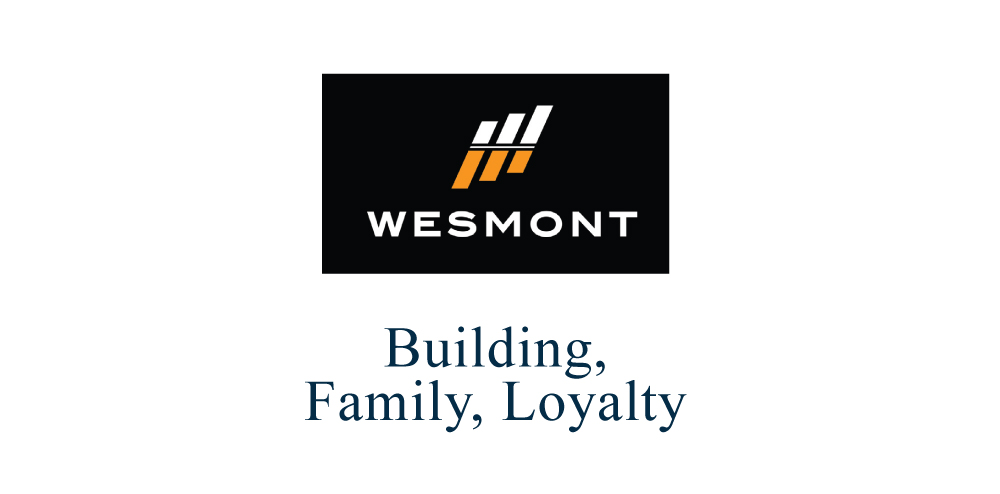 Building, Family, Loyalty
Wesmont is a family-focused developer and builder based in Langley committed to providing excellent service during every step of a project. They serve the British Columbia area and have projects in the heart of Langley, Surrey, Abbotsford and Chilliwack. Whether commercial or residential, Wesmont instills its dedication to family, loyalty and quality into every detail of a project.
Wesmont has been a family-operated business since its establishment in 2013. John Tilstra and his sons—Sean, Nick, and Joel—decided to combine efforts towards the success of one shared business. Combined, the family brings versatility and diverse experiences which make the company successful. Sydney Tilstra, Wesmont's Marketing/HR Coordinator, comments on the collaboration.
"In the past few years, Sean, his other brothers, and father consolidated together to create a better company with more talent and a better work ethic," Sydney Tilstra notes.
That work ethic stemmed from a desire to always build with precision and a sharp eye for detail so that all projects deliver high quality that satisfies clients. With over 40 years of experience, the team at Wesmont will always remain professional and provide service you can trust.
It is also that experience and work ethic which has allowed Wesmont to take on projects from its very foundations in 2013. Sean Tilstra, Vice President, comments on the continuous flow of projects undertaken by Wesmont.
"We had a lot of projects in the queue already. It was mainly residential. These ranged from single family tract housing or townhouses to commercial industrial, new builds, and property management. That is mainly what we focus on. We have a 50-unit tract house in Langley named Ridgemont, and a townhouse site with 38 units called Wedgemont. We have 36 duplexes in Langley as well," outlines Sean.
While Wesmont is still a relatively new company, it is at a point in its lifecycle where it has begun to further develop its own resources, software, and processes. It has naturally increased the number of projects the team can undertake.
"We have four projects undergoing now," notes Sean. "We brought in new project management, software, new people. We built different departments. We have gone from little revenue to substantial growth this year."
A significant part of that growth stems from Wesmont's care and consideration for community. Not only does their family-run business focus towards building future homes, but it also focuses on building better communities for families of the future.
Sean Tilstra comments, "One thing that sets us apart is our care for the community. We live and build and develop in Langley. We care about the communities we're building and try to make sure they function as best they can. Even with our quality and features, we need to keep pushing for the highest quality. We are a newer builder compared to bigger builders. We offer smart homes, solar, and many high-end finishes on our spec homes."
Wesmont's portfolio demonstrates a care for the community and the families who live there. The unobtrusive designs with functional floorplans and warm exteriors allow the residential builds to seamlessly blend into the surrounding environment while offering easy access to desirable amenities nearby.
In their Reunion project with Lanstone Homes, the Wesmont team restored the exterior of a 1911 Murrayville schoolhouse to its original facade while the interior was converted into six homes. The interior implements designs inspired by modern farmhouses to retain some of the building's nostalgia. The spacious homes and community-living fosters interaction and inclusion. The building and its community bridge historical generations while promoting new, bright futures.
Sean and Sydney point towards Ridgemont as recent triumph of Wesmont and a great showcase of its capabilities.
"For the site, we picked up pieces of land from another developer. We picked them up in four different stages. The inspirations for the homes came from the European Tuscany style. We got sleek wood designs with curved doorways. Our overall design goal was to go modern Tuscany," describes Sean.
The four-to-six bedroom homes boast light wood accents, Tuscany-inspired tiling, archways, fireplaces, and vaulted ceilings. These homes also include solar energy and color schemes in greys or creams, as well as legal basement suites to help clients with their mortgage.
The homes at Ridgemont motion towards the strong relationships and quality craftmanship of the tradespeople trusted by Wesmont. Having over forty years of experience has allowed the team at Wesmont to nurture and maintain long-established relationship.
"I've been doing this for ten years, so I have strong contacts and partners that know me well. I've worked hand in hand with them. Our dad has worked for forty years and has worked beside them at one point. We have long term relationships creating a good network," adds Sean.
It is the kind of relationships they build which result in such quality work and high levels of efficiency. Not only do they treat their trades like partners, but they remain organized so that everyone involved in a project can remain efficient.
Sean adds, "We work with tradespeople on a project-to-project basis, and we always treat them as a partner. We want to set them up well so they can do their work as successfully as possible. We try approach it as a partnership."
Just as Wesmont continues to build strong relationships with their trades, it is also continuing to evolve to build even better relationships with clients.
"What we have done is built a fully equipped service department and a service manager to oversee all the requests from our clients. We know how important is to service our customers and build that trust with them. When the homeowners take over their new house, it is an interaction to build trust and a relationship," adds Sean.
Developing its customer service department is just one step towards the future of Wesmont. Sean and Sydney project that Wesmont will continue to grow while remaining dedicated to its community.
"Our business operates with fifty per cent mercantile-industrial, new building, selling, and leasing," says Sean. "And the other fifty percent would be residential developing and building. This is our vision to keep strengthening our company and build even larger projects in the future."
Sydney remarks more on their dedication to future communities and Wesmont's ability to give back.
"Our company gives back to the community through the Wesmont Foundation. Since we are so involved in Langley because we work and live here, we wanted to find a way to pour back into the city. We started it to financially support our local and global community," says Sydney.
As Wesmont continues to grow, it will also continue to pride itself on family, loyalty, and quality. That loyalty and family-oriented focus never loses site of the community, which Wesmont hopes to give back to and develop for a better future.
For more more about Wesmont, their team, and their past and present projects – visit https://www.wesmont.com/