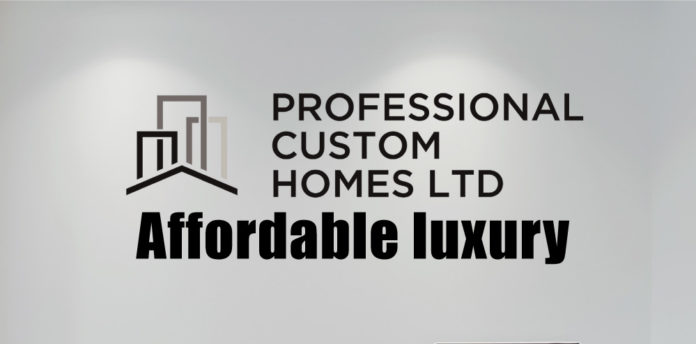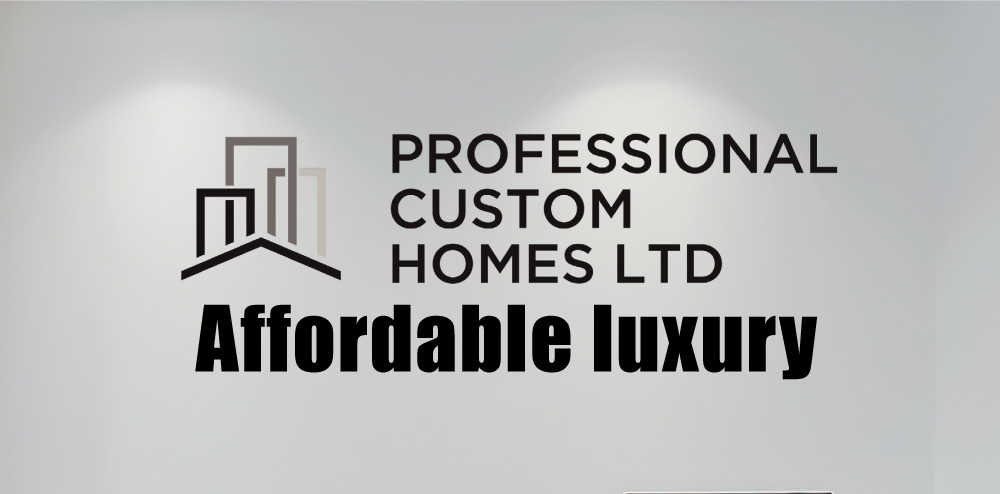 Affordable luxury
Professional Custom Homes (PCH) is Calgary's leader in developing high-quality, high-value, inner-city homes. With each project, PCH works closely with their customers to deliver a quality home that meets their budget and lifestyle. Building within exciting urban neighborhoods, PCH focuses on providing "affordable luxury" and "peace of mind." They believe that every customer should enjoy the process of building their dream home, with the confidence their finished product will be built to last.
"We build beautiful, quality homes that customers will enjoy for years to come," says Gursharan Singh, CEO and co-founder of the company. "That's our mission. That's what we set out to do every day."
Gursharan commenced the company in 2013, along with his sister, COO and co-founder Kulwant Kaur. Prior to that point, Gursharan had a career as an oil and gas engineer, and Kulwant was an entrepreneur with many years of experience managing high growth businesses. They first started working together by buying and renting homes to students as a "side hustle." They continued to grow and eventually were managing over 15 units. That business created a keen desire for investment in the real estate space and led them to building custom homes. Shortly after completing their first project, Kulwant and Gursharan realized their love for building homes. It didn't take long for them to move into building full time.
Gursharan says that "building a successful business takes a lot of perseverance and grit." He credits his and Kulwant's perseverance to his parents and his grandparents, and to the "entrepreneurial spirit" they passed on:
"My grandfather had a small street food shop in India where he sold sweets," he recalls. "In Canada, my father and my mother decided to open a restaurant in downtown Toronto. Both Kulwant and I spent a fair amount of our lives in that space. I was a bit younger, so I learned a lot by osmosis, while Kulwant was more involved in the operations of the business. She helped manage it day-to-day. That experience has helped drive us forward."
When Gursharan and Kulwant committed full-time to PCH, they focused on the "affordable luxury" market. After research and experimentation in Calgary's inner-city new home market, they discovered affordable luxury homes were highly desirable. As such, in the years since, they have grown quickly in size and reputation, and have doubled their output for several consecutive years.
These days, PCH builds a variety of homes and various inner-city neighbourhoods, with values ranging from $600,000 to $1 million. Their customers can enter the customisation process at any time during the project. For example, PCH may start a spec home to be sold once completed. Sometimes the home is completed and sold on the open market. But often, customers enter the process mid-way, and PCH works with them to add unique customisation to the home.
"We do the heavy lifting on the boring parts and leave the fun for our customers," Gursharan says.
No matter what stage of the building they become involved, however, Gursharan and Kulwant believe that clients choose PCH because of their unique 'affordable luxury' offering. Gursharan explains what that means, exactly:
"Some have said to me 'There's 'affordable' and there's 'luxury.' Those are two opposite ideas, how do those polar opposite ideas reconcile?' The way I often respond is by pointing to BMW. We offer the BMW of homes."
"BMW is a luxury product that is offered to the masses, but it isn't the same price point you'd see for an Aston-Martin or a Rolls Royce. Most custom home builders are trying to build the Rolls Royce of homes. We land in that BMW spectrum. That's why customers choose us."
Clients also choose PCH, Gursharan says, because of their "desire and willingness to work with them on customization."
"On our semi-custom product, we have degrees of customization that we offer our clients," he explains. "We have product customers can customize, without dealing with the challenges of a full custom home. We understand that can be a lot of work for customers, and is accompanied with a lot of stress."
"In Calgary's infill, inner-city market, this offering to customize is pretty rare," he adds. "That's our unique offering."
Strict standards
Over the years, PCH has built some extremely strong relationships with customers, and the company has grown largely as a result of referrals, word of mouth, and repeat business. Gursharan credits that loyalty to the "trust" they built with their clients.
"Trust is at the center of our client relationships," he says. "Once we have that trust, we do everything in our power to retain it."
Part of earning and maintaining that trust, according to Kulwant, is "standing by the customer, right from the beginning of the process right until the end – and the end is not when we hand over the keys."
"We like to continue the relationship moving forward," she explains. "We offer an exceptional warranty program and warranty service program. If there's a problem down the line, we're going to be there to fix it."
As much as possible, however, PCH aims to avoid those future problems by building durable homes to begin with. To achieve that durability, they have implemented a stringent quality control program, they employ experienced site supervisors, and they work only with subcontractors and tradespeople that they can trust to deliver to their standards.
"We work with really skilled sub-trades," Kulwant says. "Those relationships are quite steady, and they're well-managed. We have an expectation that they deliver a quality product, and we hold them to that expectation."
"And they hold us to a standard as well," Gursharan adds. "It's a two-way street. If they have an issue, or if there's something we can do to make life easier for them, we're here to help. It's a very collaborative environment."
Kulwant describes the company's relationship with direct employees similarly. She says that PCH's culture is "very team-oriented."
"We work together," she says. "We all have a common goal, which is delivering a quality home to the customer on time and on budget, and we work towards that goal every day."
"We have open communication," she adds. "We're always looking for new ideas. We encourage every member of the team to provide input on processes, procedures, policies etc. We know that each member of our team has a high level of competence in their area of expertise, so if they if they feel we have room for improvement in certain areas, we're always open to that."
The PCH team also emphasises giving back to society, which their team members also appreciate. In September, for example, they auctioned off all the furniture in their show-home and they donated 100 percent of the proceeds to local Calgary charities.
"On a high level, we are a very values driven organization," Gursharan explains. "Our values are critical to what we do. Being collaborative, trustworthy, honest and hard-working – those are foundations of our business culture."
Furthermore, as part of their values system, they believe that giving back to society is critical. Gursharan says those are values passed on by their parents and grandparents.
Moving forward, PCH will continue to live up to their ideals and values, no matter how big they grow or what kind of homes they are building. In the near future, they anticipate doing more fully-custom homes, taking on some multi-family projects, and continuing to grow in their current space.
"The future is unknown, but we're driving towards growth," Gursharan says. "Our homes are consistently 80 percent presold, so clearly the demand is there. We believe our team will be building more and more to satisfy that demand."
"We feel it is incredibly important, as visible minority leaders, to respectfully use the power we have to influence," Gursharan adds. "Not to undermine the challenges faced by BIPOC individuals in the world of business, each person has their own battles. These challenges will be there, but the only way to achieve your dreams is to persevere."
Furthermore, Kulwant, as a woman of colour, wants to inspire young women to pursue leadership roles in the construction industry.
"Women of colour have the greatest challenge in any industry. I was confronted with the ugly truth of either give up or fight hard. I chose to persevere, to ensure my voice was heard, to convey my ideas, and inspire my team to achieve excellence."
For more on Professional Custom Homes, their team, and their past and present projects – and to get in touch with them today – visit https://www.prohomesab.com/