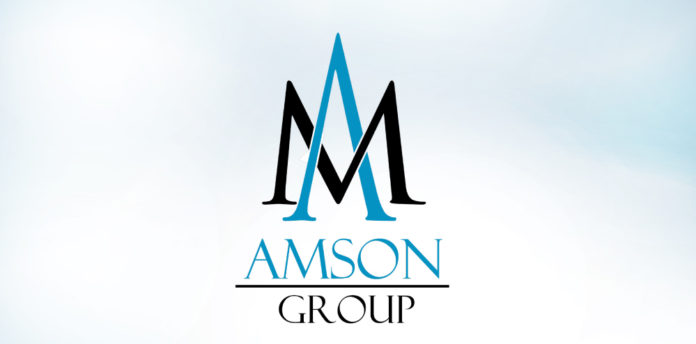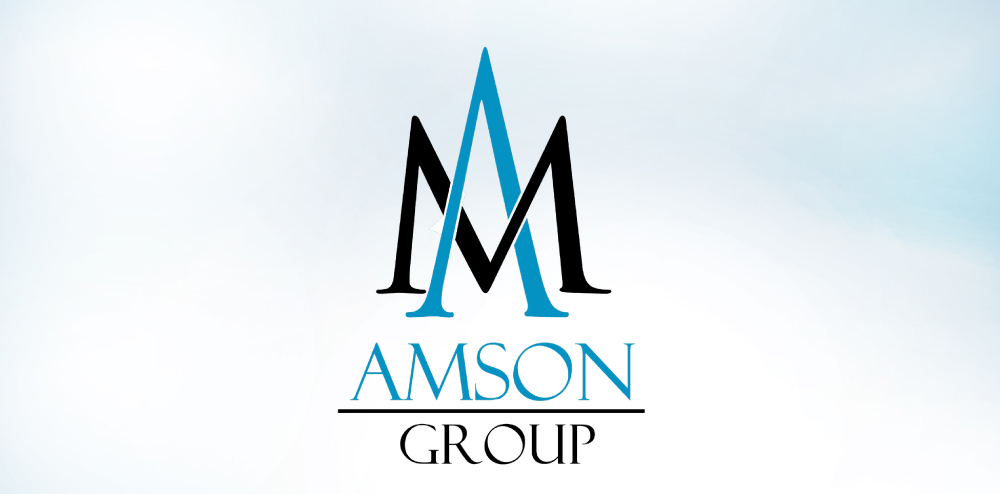 Right time, right place, right price
Amson Group is a construction, development, and investment company with over 25 years of building experience. Whether the project is retail, industrial or residential, they strive to set the benchmark for excellence in every aspect of construction. With every project they undertake, they seek to combine "quality workmanship with timeless architecture." They are committed at all times to delivering "the most cost effective, complete, and innovative solutions," according to Hardeep Sahota, Director of Operations.
The most recent example of that commitment is Amson Square – a new Surrey presale condo development, with a choice of one, two, and three-bedroom homes. Hardeep describes that project as "perfect."
"It's perfect if you're ready to own your first home and perfect if you need more space for a growing family," he says. "Perfect, too, if you are ready to downsize to a condo and take advantage of a new carefree lifestyle. Whatever your next step is, Amson Square has the fit you're looking for."
Amson Square's condos range in size from 665 to 1,176 square feet, with prices starting at $429,900. The development is already almost entirely sold out, and Hardeep credits that response to a number of key factors.
To start with, Amson Square boasts a central location – it's just steps from local shops, restaurants, local gyms, and other community services. It's also near Surrey Lake Park, a beautiful 90-acre protected sensitive habitat park featuring a large, human-made lake and nature trails over 1.5 kilometres long. The transportation is excellent, too, with a multitude of convenient connections by car, SkyTrain, and bus.
Amson Square also boasts contemporary living – there's a rooftop patio, community garden, and an outdoor barbeque and dinging area. There are also specially-designed and well-appointed rooms available for booking for family events. Outdoors, there are two playgrounds that offer children a safe place "to climb, run, and have fun."
Then there are the homes in the development, which Hardeep calls "stunning" – every single condo comes complete with Bosch appliances, spa-inspired bathrooms, complimentary air conditioning, and custom millwork. The living spaces are "sleek and comfortable, featuring designer colours and attention to detail." The kitchens have quartz countertop islands, with wood grain lower and glossy upper cabinets. The bathrooms feature floor-to-ceiling tile and walk-in showers with hand-held faucets. Other special details include custom entryways with shelving to drop off keys and built-in closet organizers.
"Amson Square offers comfort and relaxation in an affordable, well-connected area," Hardeep says. "It's the complete package at the right place, at the right time, at the right price."
Amson Square is also a project with some personal meaning for Amson Group. Hardeep and his family used to live only two blocks away, and they used to drive by the formerly-vacant site sometimes twice a day.
"It was almost like a marsh," Hardeep recalls. "There was nothing really happening there. We always thought that was a waste. We thought there was the potential to do something really special there."
With Amson Square, his family's goal was to "uplift the neighbourhood," which they grew up in and loved. They wanted to introduce commercial and retail elements that were previously missing in the area, and they also wanted offer more affordable housing options than the large-scale single-family homes that were previously standard. They believe that they have succeeded, as evidenced by the commercial response.
What you see is what you get
Amson Square is not Amson Group's first time delivering quality – the company has been operating in the Fraser Valley for the past two decades, and has delivered a wide range of high quality retail, industrial, and residential projects. These days, they mainly focus on town-homes and mixed-use developments.
Within that niche, Hardeep says that Amson Group is set apart by their "superior product." He says that with other developers, a lot of what Amson Group offers as standard would be considered an upgrade.
"If you come to our show-home, very little of what you'll see is an upgrade," he explains. "What you see is what you get. It all comes standard. Not a lot of developers can say that."
"We believe that buyers truly understand quality," he adds. "They can see the quality we provide here at Amson throughout all of our projects. They know that if they work with us, they're going to get a quality product. That's why they choose us."
Amson is able to achieve that quality because they are contractors as well as developers, and because as a contractor, they only take on one project at a time. That means that the company's leadership can be on site at all times. From the "first day a shovel goes into the ground, to the day we hand over the keys," they are personally keeping an eye on every element of the build and ensuring that their standards are always being met.
That leadership team includes Hardeep, his brother – who is a trained site supervisor and quality control manager – and his father – the founder and owner of the company. At least one of them deals with every single buyer personally, from the beginning of the process to the end. That personal connection is another one of the company's points of difference.
"Clients get a very personal experience," Hardeep says. "We are the guys that clients see at the beginning, we're the ones they see at the end. We're the guys they see if they have warranty issues a year down the line – if they give us a call, one of us will pick up the phone and personally addresses the issue."
Hardeep and his family don't claim sole responsibility for Amson's quality, however. Hardeep is quick to credit the company's team members, including their roster of subcontractors and suppliers. He says most of those relationships are longstanding, with some going back over 10 years.
"We've been in the construction industry for quite some time, and we've built some long-lasting relationships with subcontractors," Hardeep says. "We have a regular team that we use over and over again. They're well aware of the high standards that we expect, and they're well prepared to meet those expectations. They know how important quality is at Amson."
"Some of our subcontractors have grown alongside us," he adds. "We were working with them when we were doing single family homes 15 years ago. Now that we're taking on larger projects, so are they."
Hardeep also credits Amson's success to the designers and architects they work with, whom tend to share their values.
"What we try to create with all our projects a sense of luxury," Hardeep explains. "But at the same time, we know that it's quite difficult to afford a home here in B.C. So one of the key things we look for in our architectural firms is an ability to balance luxury with affordability."
On Amson Square, for example, Amson Group worked with DF Architecture, a vibrant Vancouver firm known for their large urban design projects. Amson partnered with them in 2016, when they were an up-and-coming firm with a rising reputation.
"We knew they would create something striking and contemporary," Hardeep says. "That's what they've done. They've done a wonderful job."
In particular, Hardeep praises the project's namesake 'squares,' which DF Architecture designed. Those are large frames that cantilever off the side of the building, which will be built with ACM panels. Hardeep says that element will really help the building to stand out in the region.
"It's going to be a pretty unique building," he says. "You won't see too many buildings like this south of the Fraser River."
An exceptional future
Construction on Amson Square is well underway, with the project due to be complete in early 2022. According to Hardeep, the buildings are progressing well and are meeting the company's high expectations.
"We have signage on the corner of 144 Street and 72nd Avenue, and it's a rendering of the buildings," Hardeep says, "and the rendering is absolutely identical to what we're delivering. It's dead on. When you look at that sign, and then you look up, you see the exact same thing in progress. It's pretty exceptional."
Moving forward, Amson Group is focusing on completing that development – again, they only build one project at a time for quality control reasons – while also looking towards the future. The company already has additional condo and townhouse project in different stages, all of them locations within the Lower Mainland. Hardeep is confident the market will respond just as strongly to those products when are introduced.
"We foresee ourselves providing a great product that people are going to look forward to purchasing and living in," he says. "That's our goal with every future project, and we're confident we can achieve it."
In the longer-term, he says, the company's goal is to grow, but at a manageable rate. They want to continue constructing their own projects, an continue to build personal relationships with all of their buyers.
"We want to stay personally involved," Hardeep concludes. "Right now, we get to take a look at every single detail, so we can ensure that our customers are getting the same quality and workmanship every time."
"And our customers know that," he adds. "They expect that attention to detail. That's the brand we are building. That's what we've become known for. We never want to lose that."
For more on Amson Group and their past and present projects, visit https://www.amson.ca/For more on Amson Square and everything that community has to offer, visit https://amsonsquare.com/