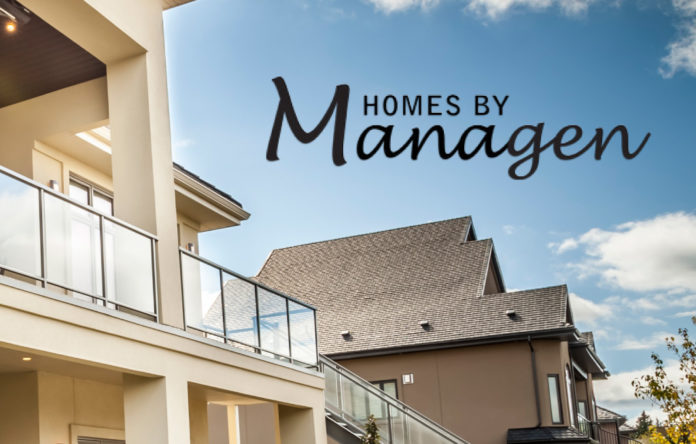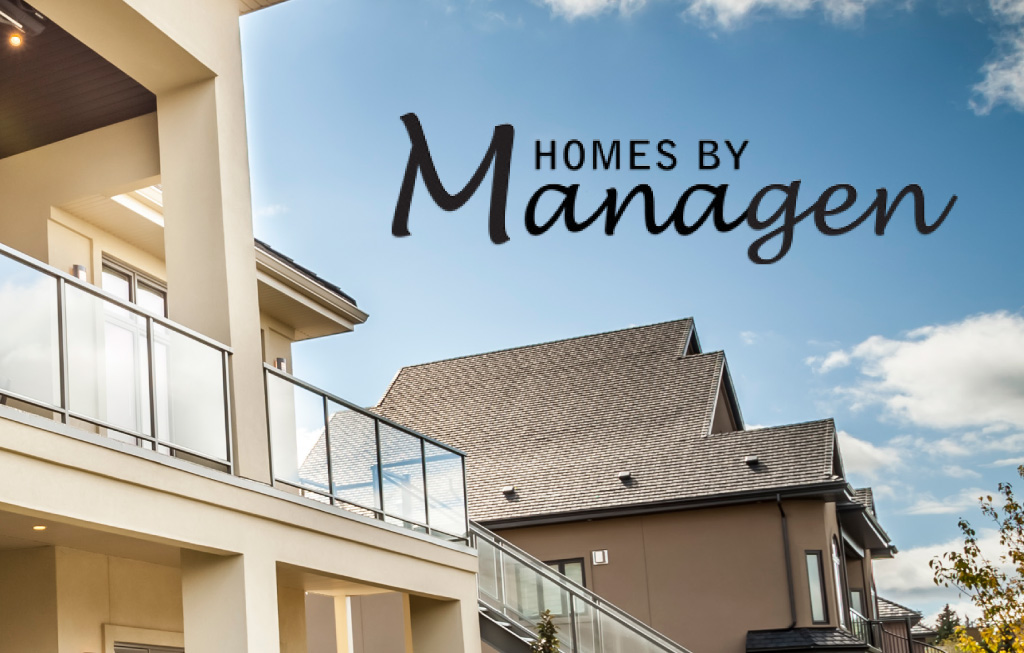 Creativity and communication
Homes By Managen is an Edmonton-based builder specializing in medium and high-end custom homes. The company was formed over 30 years' ago by co-founders and owners Paul Kehler and Pat McKenna, who still bring their expertise to each and every project today. They both credit the company's longevity to the lasting relationships they build with clients – which they achieve by keeping their volume low, giving them the time to "always achieve the level of detail required of a true custom home."
"Lower volumes allow a more personal relationship," Paul explains. "We're able to get to know all our clients, their needs, tastes, their lifestyle requirements. We're then able to deliver them a home that meets or exceeds all those requirements."
Paul and Pat first teamed up and formed Homes By Managen in 1987. From the start, they had a clear idea of what kind of homes they wanted to build, and they understood the attention they needed to give them to make them successful.
"We've always wanted to do unique, one-off homes with custom designs for each individual client," Paul recalls. "We wanted to sit down with clients, listen to what they wanted, and then figure out how to help them get it."
"We never wanted to take on more than we could handle," he adds. "And we've kept to that. We still only take on a limited number of homes per year, depending on their scale and difficulty. Every single one is unique and client-specific and designed and built to meet their individual needs."
Today, Paul is responsible for project estimation, sales and marketing. He also holds a real estate license and assists clients with their real estate needs. Pat, meanwhile, is an experienced framer and project manager. He's primarily responsible for the construction process, as well as monitoring, scheduling, and managing the trades. Both are involved in every single project the company undertakes. Paul believes that level of involvement has been a major driver of the company's success.
"We get to know every client personally," he reiterates. "We listen to them. We ask questions. We learn what's most important to them. We get their wish-list. We figure out what they don't want. We learn if they have built before, and if they have, have they had any issues?"
"I tell every client before we start that 'Basically, we're going to be married for a year,'" he explains. "Like in any marriage, you have to be able to tell the other person anything, good or bad. Things are going to happen. There are going to be issues, things we have to deal with."
"So the communication has to be open," he says. "The client has to be able to tell us how they feel. They can't be afraid to ask questions. Even if they think it's a silly question, we want them to ask it so we can educate them as best we can and eliminate that worry and uncertainty they feel."
In some cases, clients come to Homes By Managen with plans already in place, and the company will place a bid. Most of the time, however, clients will approach the company before they are totally sure what they even want. Paul prefers it that way, as he enjoys the process of working with clients to figure out their needs. That way, they can come up with a plan together that best suits the client's family and their lifestyles. From there, they can send the plan to their subcontractors and suppliers for pricing, which almost always results in a figure that's "within a couple percentage points" of the price they will get for the working drawings.
"That gives the clients a very good idea, without spending a lot of money, what their house is going to cost," Paul says. "If it's within their budget, that's great. If it's a little more than they're comfortable spending, we can make some suggestions."
Once the client signs off, Homes By Managen will work with a designer they trust to come up with working drawings, which they will price once more. At that point, they give clients a fixed price – a guaranteed price that won't change throughout construction, not unless the client decides to make changes themselves, at which point the company will make it clear what the cost difference will be.
"By going through the process of doing the quotations, not just giving estimates, we can be very confident in what the final price is going to be," Paul explains.
"It also really helps that we've been working with our trades for so long – some for as long as 34 years," he adds. "If there's ever a grey area or a warranty question, we know they are going to take care of it."
During the building process, while those trades are active, Homes By Managen still makes sure to stay in close contact with their clients. According to Paul, someone on the company's team is available to talk daily if the clients wish, and they invite their clients to visit their sites at any time, as long as it is safe to do so.
"We make sure the clients can see what's happening on the site," Paul says. "It's not some secret. It's not just the end-product they're going to see. They can be as involved in the process as they want to be."
For more than 30 years, that process has worked "extremely well," Paul believes. As evidence, he cites the company's history of repeat work and referrals.
"We don't advertise a lot," he says. "We've never advertised a lot. We've just tried to make sure our clients are as happy as possible, so they would tell their friends and family. That's what we've relied on for the last 35 years, and that's worked. That's kept us busy. Our clients have been our best advertising."
Paul credits that satisfaction in equal parts to the company's personal service and the quality of their work. The quality of work is founder Pat McKenna's domain – he builds every single house the company undertakes, he's on-site, he's managing the subcontractors. He also has personal relationships with the subcontractors and suppliers, and he makes them fully aware of the company's expectations and standards of quality.
"Pat has been doing this for a long time," Paul says. "He knows how to deliver quality, and he knows how to get the best out of the people he works with."
Making building fun
In recent years, Homes By Managen has done a wide range of custom home projects – everything from an 1,800 square foot cabin on the lake, to a 17,000 square three-storey home with two four-car garages, and an escape room underneath the garage floor.
Building under garages – which they do using hollow core structural slabs – is actually a specialty of the company, something they started doing 25 years ago. They are currently working on such a project now. Underneath a three-car garage they have excavated a 16-foot-deep basement, which will become a basketball court.
That same house is full of interesting features. It also includes an egg-shaped flotation spa; electric glass that can change from clear to fogged with the switch of a button; and an electric vapour fireplace, where the mist from the vapour creates realistic-looking flames without the presence of a real fire. The latter is a fairly new product, which Homes By Managen is using for the first time.
"That's a really interesting project," Paul says. "It's the kind of project that really excites us, that gets us out of bed in the morning."
"Neither Pat nor I are interested in doing cookie-cutter homes," he adds. "And that's not why people come to us. They come to us for that creativity. They come to us for the uniqueness of our exteriors, and because we have so much experience using unique items, and we can pass that experience on. We can show them products that they hadn't even considered or that they didn't even know about."
"It's through dealing with all these clients with these different needs that we grow," he adds. "That's been a lot of fun for us. That's why this doesn't feel like a job. It feels like a creative outlet, and we're very fortunate to have it."
Moving forward, Homes By Managen is looking to continue working with clients who value and share that creativity – and in the short term, they will not have to look very hard. In fact, Paul says they have never had as many inquiries as they have had over the past year since the onset of the pandemic, and they have never had more projects on the books.
In the long-term, Paul's vision is to "keep doing this as long as I can."
"I really like what I do," he says. "As long as I'm giving clients what they need and what they are looking for, I'm going to keep going."
With that said, Paul adds that he does have two children working within the business, as well as a nephew. He says every day they are becoming more skilled and experienced. In the future, he'd be happy for them to take over if that's what they want.
"For now, we're just enjoying what we do, and we're going to keep doing it," he concludes. "We're going to keep being innovative, keep having fresh ideas, and keep connecting with our clients."
For more on Homes By Managen, their process, their past projects, and their currently available homes – and to get in touch with Paul and Pat – visit http://managen.com/