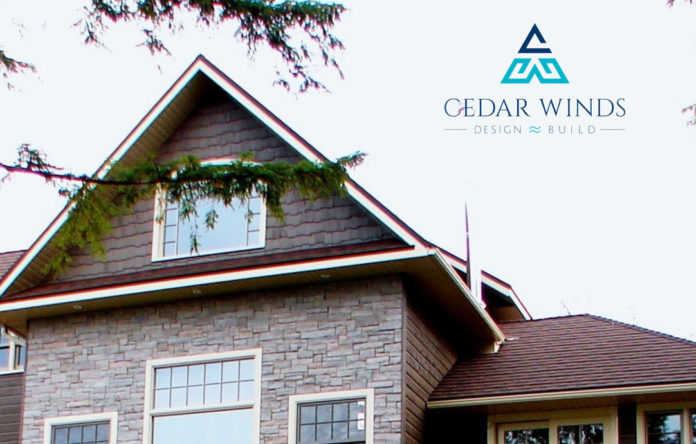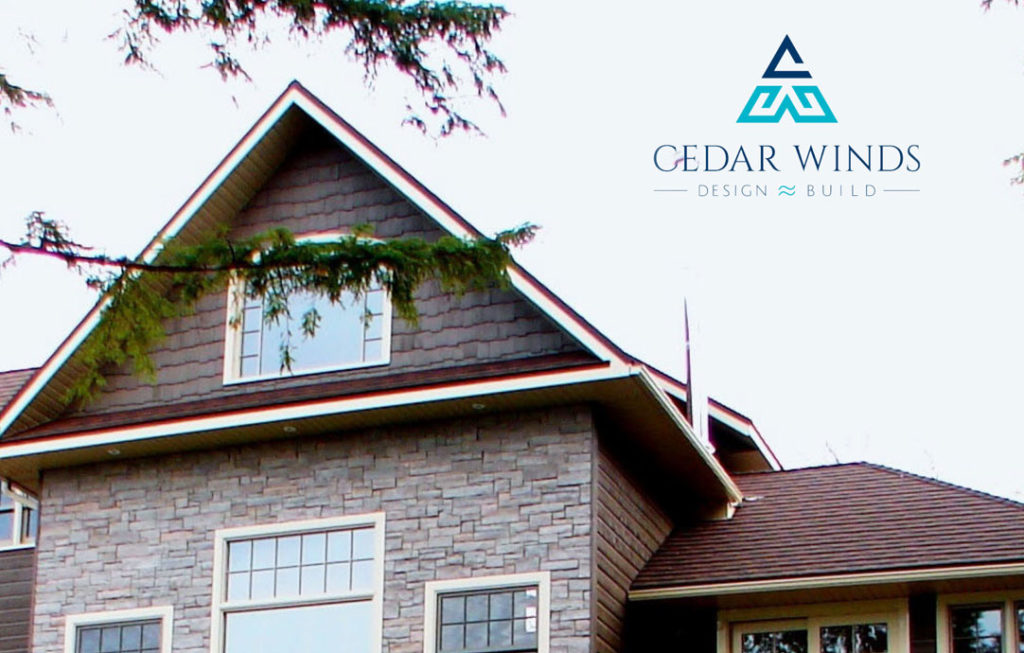 A full service builder
Cedar Winds is a turn-key cottage and home builder dedicated to providing clients with a better way to build. From the start, more than 20 years ago, the company has been owned and operated by directors Glenn and Teresa Evans. Together, they founded the business with one goal: to design and build homes in Ontario's Haliburton and Minden for families as passionate about the area as they are. Over the years, they have consistently achieved that goal, and they have become progressively more efficient and client-friendly along the way.
Glenn Evans is a veteran of the local building industry, and he has always been committed to doing things differently. He originally trained as an architectural technologist, and eventually ended up joining his father at an excavation company. Back then, he wasn't satisfied with what he saw as the industry standard, and he didn't approve of the way many contractors interacted with their clients.
"A lot of the problems I saw came down to poor communication skills," he recalls. "It wasn't necessarily that customers were being misled, but they weren't being told the whole story. I didn't feel that was right."
"I saw contractors making decisions based on what was best for them or their bottom line, as opposed to what was best for the customer," he adds. "I disagreed with that. I believe that if there's something that impacts the customer, they should make the decision."
Glenn decided to use his knowledge and experience to create a "different kind of company," and in 1998, Cedar Winds was born. In the years since, the company has grown significantly. For a long time, Glenn and Teresa were the only direct employees. After roughly 15 years, however, the company refined their process. They began putting together the most professional and highly-skilled team in the area.
Firstly, the company brought on board some in-house contractors to "fill the gaps" between subcontractors. There had always been a "grey area" between where one subcontractor would stop and the next one would begin, and having their own in-house specialists to facilitate the handover eliminated that problem.
Secondly, they converted to their current 'design-build' model, wherein they work side-by-side with clients from the design phase through to final handover. They believe this model provides more value to homeowners, that it guarantees higher standards, and that it makes the process as enjoyable and worry-free as possible.
"We have become a full service builder," Glenn says. "In my opinion, we're the only one in the area."
"We have an architectural designer on staff, an interior designer on staff, a financial administrator on staff, we have a customer care specialist – there is no other contractor in our immediate geographic area that has all that in house," he adds. "They don't have that immediate level of service."
For the company's clients – who are often professionals with busy lives – that depth of service means having only one point of contact throughout the whole build. That's a "huge convenience," Glenn says, and something they really value about working with Cedar Winds.
"We take them from their dream session right through to when they move in," he says. "We take them through site planning, through all the design work, all the interior planning, we do all of our cabinet drawings, we do all of our layouts and tile selections – we do that all in one office."
"If a client ever has a problem or concern, they never have to seek out the right person to ask," he adds. "We're all right here under one roof."
In addition, having everybody in-house means everybody can work together to ensure that the client's budget is respected and adhered to at all times. When the design and build process is separate, that can sometimes be an issue.
"We all know what the budget is, and we're all working towards fulfilling the client's needs in a way that meets the budget," Glenn says. "We're all in tune right from the start. There's no competition among the team."
"With an outside architect, the construction estimates might be reasonable, or it might not be realistic at all," he adds. "They're not builders, so they don't necessarily know what everything is going to cost. We have the people in place to make sure that's never an issue. We're all on the same page every step of the way."
A family approach
At every level of the business, and with every stakeholder, Glenn says that Cedar Winds tries to take a "family approach."
When it comes to their employees, for example, he says that "we like to think of them, and I'm confident they like to think of us, as a family."
"We value our employees enormously," he says. "They do a fantastic job for us. They believe in what we're trying to do. It's not just a 9-to-5 job for them."
The company takes the same approach with their subcontractors and suppliers, many of whom are local and longstanding.
An example is Haliburton Timber Mart – they have been servicing Haliburton County since 1968, and they have been working with Glenn and his team essentially from their start. Like Cedar Winds, they are locally owned-and-operated, and they take pride in providing their community and the surrounding areas with quality products and friendly service.
The same could be said for Cordell Carpet – they are a specialist in home and cottage interiors that has been servicing the country almost as long, since 1976. They have also been working with Cedar Winds since close to the company's formation.
Glenn credits the strength and longevity of those relationships, at least in part, to the proactivity of their scheduling. They make sure that trades are scheduled as early as six or seven months ahead of time. That extended runway encourages mutual responsibility and accountability, and Glenn says "we have some really great relationships with our sub-trades because of it."
Cedar Winds is able to schedule so effectively, Glenn adds, due to their embrace of technology. For example, the company uses construction management software that helps them manage schedules and finances. Glenn says it's the reason the company is able to plan so far ahead.
Glenn also credits the system for the way it keeps clients up to date. No matter where they are in the world – and Cedar Winds regularly works with people from Hong Kong – they can easily access the system from any computer, tablet or smartphone, they can store and view important documents, they can view the project's schedule, they can view and share progress photos, and they can communicate with the building team.
That system has been particularly valuable during the pandemic, since it has not always possible to be with clients in the same room. While face-to-face will always preferable, thanks to this technology, the company has been able to get by without it and still keep clients engaged and up-to-date.
"That's been a fantastic tool, and it's changed the way we've done business," Glenn says.
Moving forward, Glenn says that Cedar Winds will continue to make those kinds of changes when there is value to be gained. He says they are not a company that is set in their ways – they are always looking for ways to get better at what they do, and ways to improve the client's experience.
"We want to keep doing what we've been doing, and that means continuous improvement," Glenn says.
It also means continuing to grow – which the company is currently doing, even amidst the pandemic. For the moment, they are happy to achieve that growth by delivering the same kind of specialty homes and cottages they have become known for. Those are the kind of clients, and the kind of projects, that Glenn and his team are passionate about. If they ever decide to expand their niche, however, the opportunities are out there.
"We've received a lot of offers," he says. "So far, we've chosen to be selective and stick to what we do. But if we ever want to expand and take on more work, it would be as simple as accepting more work."
For more on Cedar Winds, their past projects, and the benefits of their design-build process – and to get in touch with Glenn, Teresa, and their team – visit https://www.thebetterwaytobuild.com/