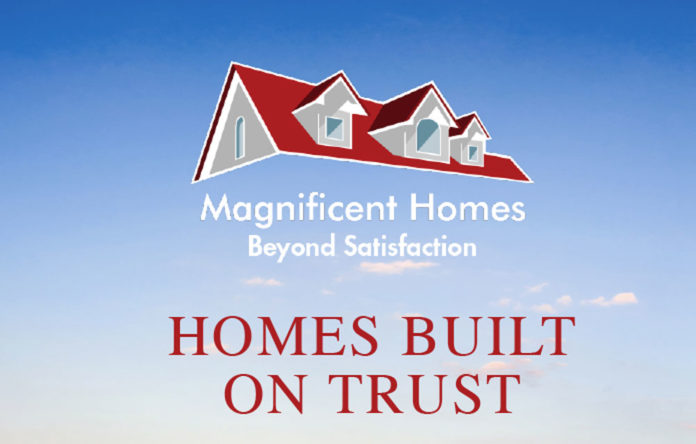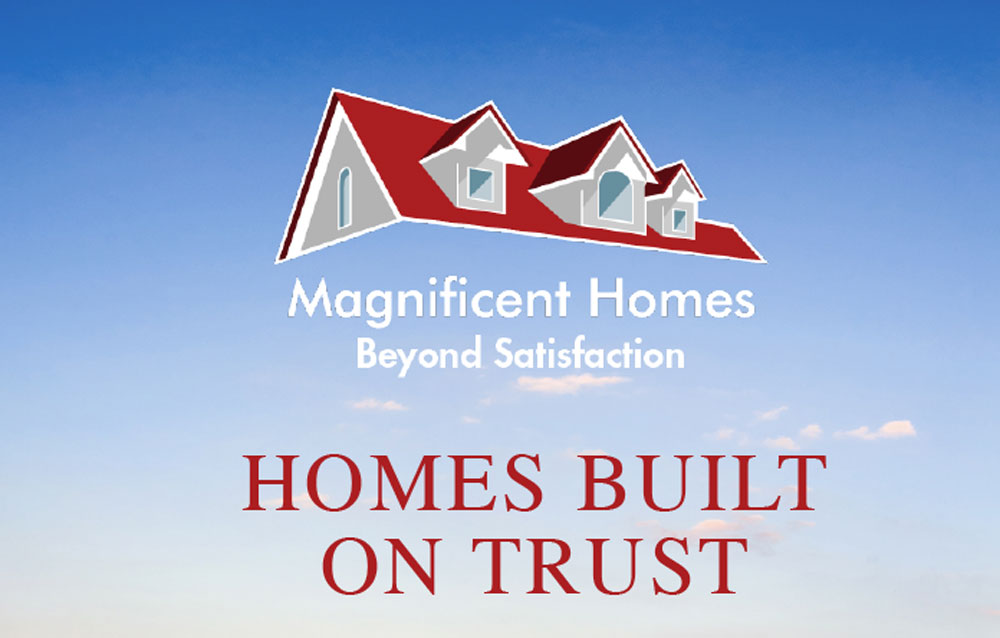 Homes built on trust
Magnificent Homes is a homebuilding company trusted by families and individuals all throughout London, Ontario. Since forming in 2014, the company has earned that trust by providing personal service, clear and consistent communication, and high quality results. They were founded on the belief that building should be an easy and stress-free process, and they have made it their mission to not only deliver dream homes, but dream experiences as well.
Omar Srour is the President of Magnificent Homes, and the man who conceived of that mission. Throughout his prior career in the building industry, he had observed how much stress typically went into creating a new home and dealing with various contractors, and he always thought there could be a better way.
Omar is a civil engineer by trade and immigrated to Canada in 2011. After earning a second Master's degree at Western University, he decided to form his own building company. He started by delivering three homes in his first year, all across the street from his own residence in London. Following the success of those initial projects, he was joined by two additional partners. Bolstered by their added experience and financial backing, the company was able to multiply their output, building 30 homes in their second year.
In the years since, Magnificent Homes has managed to grow rapidly in size and prestige. This year, they hope to complete between 70 and 80 homes, all within London and the surrounding areas.
In the beginning, the majority of the company's projects ranged in value between $300,000 and $350,000. Today, their projects are much more diverse, and the price points are much more varied. What all of their projects still have in common, however, is value for money.
"We have a big storage facility, and we procure most of our materials in bulk," Omar explains. "That has given us a significant competitive edge in buying power, and we pass all those savings on to our customers."
"That's what sets us apart from everybody," he adds. "We can offer houses for a lower price than anybody else, while still offering the same – and sometimes even higher – quality."
Magnificent Homes is also set apart by their aforementioned "stress-free" building process. They achieve that effect by forming close partnerships with clients from the very beginning of the process, and then staying in constant communication every step of the way – from the design, through to the pouring of the foundation, the installation of the framework, the finishing touches on the interior, and then the final handover of the keys.
"Our aim on every project is to have a customer at the beginning of the process, and then a friend by the end," Omar says. "We're very focused on that relationship."
One of the ways the company reduces stress early on in the process is by having clients visit their showroom in their warehouse. There, they have samples of virtually all the material selections a client could make, allowing them to experience and select them all in one place, without having to tour different facilities around town. That practice is more common in the GTA, but Magnificent Homes is one of the only builders that can offer it in London.
Even more significantly, Magnificent Homes uses technology to improve the client's experience. Early on in their operation, they identified scheduling and customer online system that Omar says has made a world of difference.
Using that system, clients can easily access their project from any computer, tablet, or smartphone. While on it, they can store important documents in one secure place, view the project's schedule in real time, share progress photos with friends and family, and communicate with their building team. They can even make changes quickly and simply.
"If they have change orders, they can make them remotely," Omar explains. "They send us their suggestions, we price them, and if they agree they can sign a virtual form without any delay."
"That software has really helped us serve our customers in a very efficient way," he continues. "It really keeps them up to date on the progress of their project, and it really sets us apart as a builder. The benefits are numerous."
Win-win relationships
Currently, Magnificent Homes employs roughly a dozen people directly. That number includes their site supervisors, a warranty supervisor, an architect, an accountant, and various labourers. On-site, the majority of the company's work is administered by their longstanding, largely consistent roster of subcontractors and tradespeople.
"We have established extremely good relationships with our trades," Omar says. "We don't like to chop and change, we try our best not to. We try to keep the people that do a good job. We like to form a mutual understanding. We're fair with them, and they're fair with us."
On Magnificent Homes' part, Omar says they make it a point to "pay them well, and pay them on time." They recognize and respect that their trade partners have their own employees to take care of, so they make it a priority to pay them promptly and reliably.
"That's one of our strengths, and I think it makes people want to work with us," Omar says.
In return, Omar says that they can rely on their trades to treat their clients the right way, and ultimately deliver quality work. He is confident they will even go above and beyond the call of duty, when necessary.
"They look out for us, just like we look out for them," Omar says. "It's a win-win relationship."
Always growing
Over the course of their history, Magnificent Homes has had the opportunity to build in several of London's up-and-coming master-planned communities. Early on, for example, they delivered a number of freehold condos in Victoria on the River – all of which were completely sold out within one week of advertising, and then completely constructed within fifteen months. The majority of those customers have then generated referrals for the company, or have come back to build with them again on second or investment homes.
Later on, Magnificent Homes returned to Victoria on the River and built another 28 homes – which, again, were all sold before the first shovel even entered the ground. They have also since built another 30 homes in the nearby Victoria Flats.
Most recently, Magnificent Homes announced 40 single-family homes in a development called Kilally on the Thames. Within two weeks of launching advertising, those lots were 95 per cent sold out. Many of the buyers had built with the company before, or knew someone who had.
Moving forward, those are the kind of loyal client relationships the company hopes to continue building. They also hope to continue growing, in multiple ways – they want to be a bigger company, and they want to build bigger buildings. They have already formed partnerships with like-minded developers to deliver townhouses and mid-rises over the next several years, and they are always looking for more of those partners.
"We want to grow, and we want to work with talented developers and employees who share in our vision," Omar concludes. "We're staying on the lookout for those people. "
For more on Magnificent Homes, their past projects, and their stress-free process – and to get in touch with Omar and his team – visit http://magnificenthomes.ca/