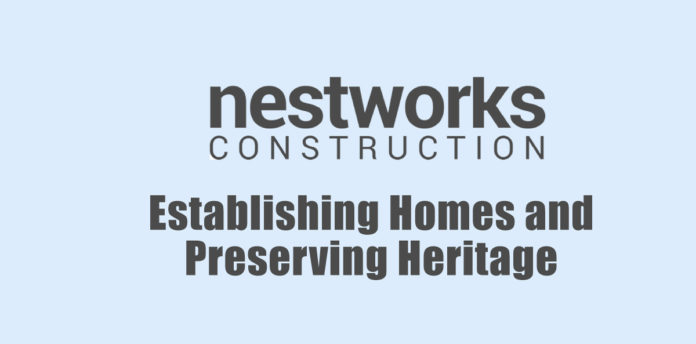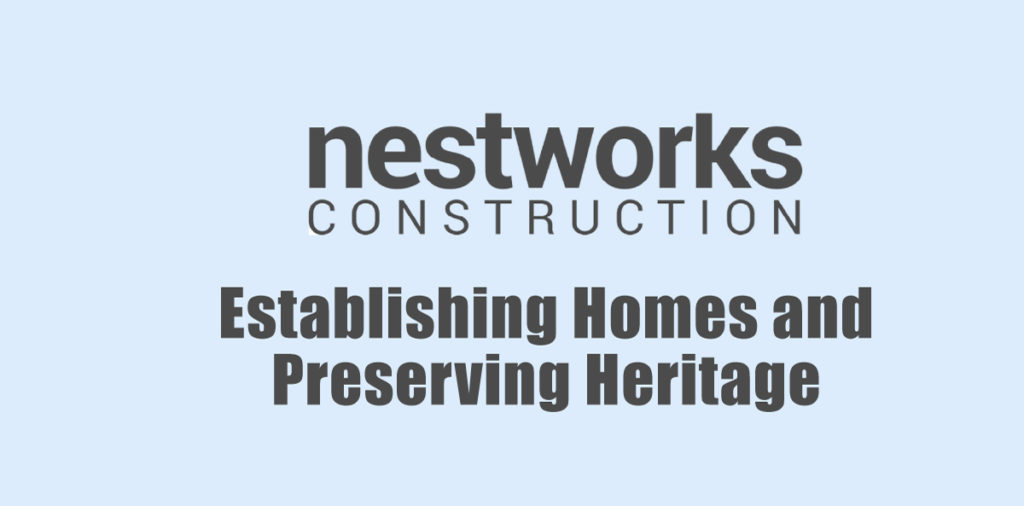 Establishing Homes and Preserving Heritage
Based in the Vancouver area, Nestworks Construction offers New Custom homes, Heritage conversions, and services to meet renovation needs. Those at Nestworks are dedicated to serving and communicating with customers throughout the build or renovation process. Importantly, Nestworks always strives to build new, quality homes with character or preserve the already-existing character during a renovation. Historicity, futurity, and integrity are integral parts of the Nestworks vision.
The owner, Stephen Nestmann, discusses the foundation of the company in 2014. Nestmann's experiences and training led him down a path towards running his own business.
"Shortly after moving to Vancouver, I started working with a high-end custom home builder on the west side of the city. I did my entire apprenticeship and construction training in Vancouver. Then I went on to do project management. I decided to start my own family business in 2014" recounts Nestmann.
When laying out the vision and direction of the company, Nestmann wanted to create a one with a culture that looked towards the future and towards a fulfilling career—not just a job.
"I was looking to do the same type of work I had been doing, which was high end custom housing. I wanted to create a company that I wanted work for—somewhere that was a place where you come and have a career…not just a job. I wanted to keep an emphasis on doing interesting projects. We are always working with different architects and people to build custom homes," notes Nestmann.
The first project undertaken by Nestworks Construction was a heritage home. The company and its team converted the heritage home into a stratified triplex. This set the tone for Nestworks Construction's future but by no means limited it.
Nestmann adds, "We started with a fairly complicated residential build, and we remained with those for a while. We became a little bit known as a company that does a lot of house lifts. We were lifting two or three houses a year for the first few years and doing substantial renovations where we would modernize interiors and restore exteriors."
The continued success and growth of Nestworks signals towards Nestworks' unique eye for retaining the historical personality of a home while moving towards modern ideals, such as energy efficiency, environmentalism, and updated home comforts.
The balance between the historical and modern is exemplified in their heritage conversion home in West Point Grey. The interior combines modern elements with Scandinavian style. The floating stairs and sleek, white cabinetry highlight the custom arched windows and the Class C heritage exterior.
"We work primarily in older developed character neighborhoods," marks Nestmann. "Depending on the zoning, we often do projects where we are lifting the existing structure, excavating underneath, and replacing the foundation with a newly designed foundation. We do a lot of projects where we will put in a new foundation and work through the house to provide a modern, efficient interior while restoring the character charm that is indicative of the part of the city where we typically build. The houses we work on are older character homes where we convert the interior."
While it has a hand in heritage conversion work, Nestworks has grown significantly through its beginning years and does work in building modern, new custom homes as well. Their eye for detail in renovations is paralleled in their ability to build new quality homes.
Nestworks' new custom-built home in Kerrisdale proves the company's eye for sleek design, modern interiors, and practicality of living space. The beautifully tiled bathroom with blue and grey hues matches the blue cabinetry and accent shelves visible through stunning custom doors carved to look like veiny leaf silhouettes.
Undoubtedly, each custom-built home from Nestworks is infused with charm and appeal. Charm doesn't just apply to the buildings. Part of the charm or appeal of Nestworks Construction comes from the relationships they build. Nestmann points to relationships as one of the leading factors of customer loyalty.
"I often refer to our brand of custom construction as relationship-based building. These projects tend to be very personal projects for my clients. As such, it is important to build not only the home with discerning high quality, but we are also building a trusting relationship with our clients."
Throughout the process, the team at Nestworks provides open and clear communication with clients to keep them informed. This helps clients remain in control of the building process and it helps them to make informative decisions during the build. Nestmann notes that communication and quality of work create a combination of success and trust.
"There is real integrity and transparency in the way with which we operate. I think that leads to exceptional value. People know where every dollar they spend goes throughout the whole process. Because we are working for someone, there is a real emphasis on quality. When someone is building their dream home and moving their family, there is no room for cutting corners" adds Nestmann.
Not only does the company's team take quality and transparency seriously, but they also understand the modern interest in environmental concerns. They continue to strive to be on the cutting-edge of environmental and sustainability movements in the industry. Nestworks' concern for the environment is best shown in their reuse and recycling methods during builds or renovations. The company works to see that no material goes to waste.
"We will recycle and reuse the building," Nestmann indicates. "Almost nothing ends up in a landfill. With the last house we deconstructed, 94 percent of the building was either recycled or reused."
Nestmann strikes a hard balance between the charm of the past and the needs of the demanding future. This balance spreads through the company culture and Nestmann's view on the company's future.
"We are a family run company. I wanted my employees to feel like there is always a space and opportunity to grow and improve. I view them as an extension of my family. I feel comfortable investing in the people who work with me. It comes out of the idea of building a culture in a company that has a united goal–providing exceptional quality with integrity," outlines Nestmann.
Just as Nestmann sees opportunities for employees to grow, he also sees room for the company itself to expand. However, just like building one of their custom homes, Nestmann sees progress as a delicate process.
"We are careful about how much we grow," Nestmann details. "We always want to have the level of oversight and involvement that maintains our clients' expectations and quality. We have been growing consistently but organically."
As the company grows, Nestworks Construction will continue to honor the spirit of the past through renovation while simultaneously crafting custom-built homes for the future. For Nestworks the future is two-fold. The past can be preserved, but the future is also filled with custom, modernized homes that are built for longevity.
Whether building a new, contemporary home or renovating a historic one, Nestworks will continue to balance integrity, transparency, quality, and value to provide exceptional services to all of its clients.
For more on Nestworks Construction, their services, and their projects visit– https://www.nestworks.ca/