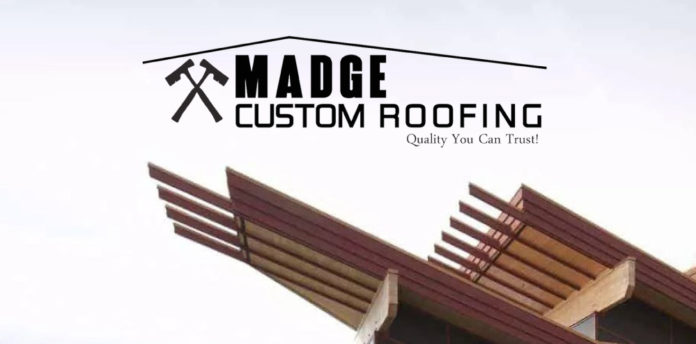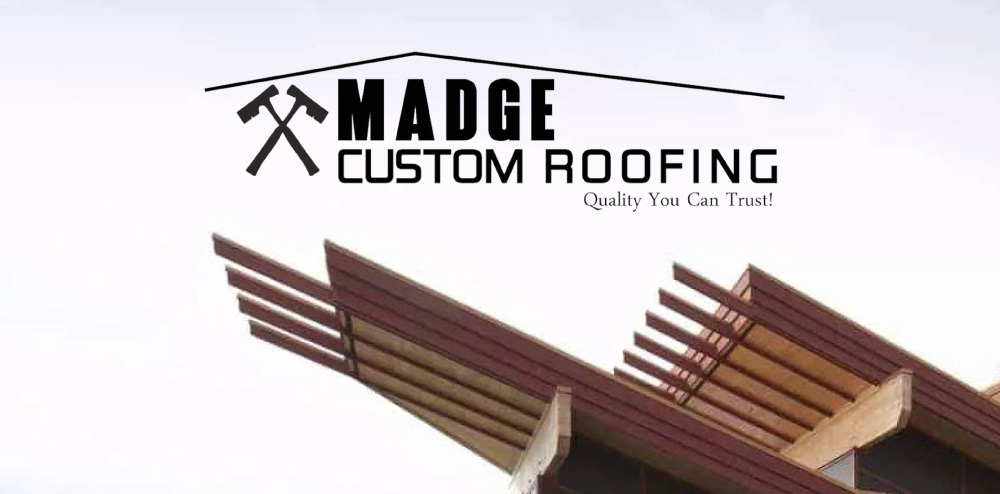 Quality You Can Trust
Madge Custom Roofing Ltd. is an industry-leading provider of commercial, residential, and multi-family roofing services throughout the Okanagan. Their highly experienced and professional team has been delivering quality services to the region for well over 20 years. Throughout those years, they have set the industry standards for quality and customer-focused care. They have done that by providing cost-effective solutions, superior workmanship, timely scheduling, and by striving for "complete customer satisfaction," according to Chris Romano, General Manager.
"We provide a level of service that is unmatched in our industry," Chris says. "If a client needs us to be there, they know we are going to be there, and they know we're going to do a good job. They know they can trust us because we have earned that trust."
Madge Custom Roofing was founded in 1990 by President Don Madge. Originally, the company was called Madge Contracting, and they did a little bit of everything. Over the years, they came to specialize in roofing, and they steadily built a reputation within the industry for their knowledge, insight, and supportive service. To reflect that specialty and that reputation, they ultimately changed their name in 2018.
Chris, meanwhile, started his career with the company in 1999. In the decades since, he has gained extensive industry knowledge and experience, and he has learned virtually all aspects of the roofing business. He started as a labourer, he was promoted to Operations Manager in 2004, and he officially became a partner and General Manager in 2010. A couple years ago Don stepped back from the day-to-day operations, and Chris has been leading the team ever since.
Today, Madge Custom Roofing is a full-service roofing provider to Kelowna and the Okanagan Valley. Their capabilities include new construction, roof replacements, repairs, and maintenance. They also have a full-service metal division, so they can take on complete metal roofing systems and offer complete custom metal design and fabrication services.
These days, the company takes on a wide variety of work in a variety of sectors. They are particularly active in the residential sector, as Kelowna is currently experiencing a surge in the construction of high-end homes. For Madge Custom Roofing, that often means installing two or even three different roof systems in one project.
At the same time, the company will also take on smaller repairs and expansive commercial projects. In the commercial marketplace, they will embrace the challenges of budgeting requirements, time-constraints, and specialty product demands. When it comes to repairs, they can respond quickly and provide accurate diagnosis and solution options.
"We're the type of company that can do all of it," Chris says.
He believes that their clients, no matter who they are and what sector they work in, choose Madge Custom Roofing for their reliability. After 20-plus years in the market, they are known for doing what they say, and for delivering jobs to a high standard of quality and a high standard of safety. Those standards are enforced by stringent quality control and safety programs.
When it comes to quality, for example, the company employs two full-time quality control managers. One is dedicated solely to pitched roofing, the other dedicated solely to flat roofing. They ensure that every roofing solution the company delivers is "top-notch," that the quality of workmanship never dips. And if issues ever arise, they do their best to make sure they are addressed and resolved before hand-over.
"Call-backs are not something we want to see happen," Chris says. "We take a lot of pride in getting it right the first time."
At the same time, when it comes to safety, Madge Custom Roofing employs a full-time safety officer. For several years, the company has maintained the Certificate of Recognition (COR) from the BC Construction Safety Alliance, through WorkSafe BC.
"COR certification is extremely important these days," Chris explains. "In the construction field, safety is paramount. Maintaining a stringent safety program, and having COR certification, goes a long way to making our customers comfortable. It gives them peace of mind. It helps us establish long-term relationships with them."
And the company's relationships with clients are longstanding – for example, they have been working with many homebuilding clients for upwards of 20 years. For many of them, Madge Custom Roofing is their exclusive roofing service provider.
"When we start working with a client, they tend to stay loyal to us," Chris says. "I think that's because of the level of service and safety and quality we provide."
Again, he credits the systems and management they have in place, as well as the men and women on site and in the office. He says the company benefits from a "family atmosphere."
"I have an open-door policy," he says. "If anyone needs to come and chat, I'm always available to do that personally."
"I've had employees say directly to me that working here is like being a part of a family," he continues. "Everyone has an equal opportunity, and everyone receives fair treatment. We have benefits packages, and provide bonus incentives. We definitely want to keep our employees happy, and I think we've done a very good job of doing that."
As evidence of that success, Chris cites the company's retention rates. The company's longest-standing employee predates even him, and many others go back at least a decade.
"We have some people who have been with us for quite a while," he says. "I like to think that says a lot about our culture."
An exciting future
Currently, Madge Custom Roofing is working on some premier local projects, in some high profile and acclaimed areas. For example, they have already completed a substantial number of units in the Commonage subdivision of Predator Ridge, which is one of the region's fastest-selling neighbourhoods.
The company also recently completed a substantial reroofing project in the Grandview Estates in West Kelowna – that was a sixth month project completed in five months, and to the satisfaction of all the stakeholders in the strata.
"We're very proud of our work on those projects," Chris says. "Everything has gone really well. The feedback has been fantastic."
Moving forward, Chris says the goal is growth. He says the company has expanded steadily and consistently over more the past 20 years, and even throughout the pandemic, and he doesn't see that changing.
"Every year we look at increasing our sales and expanding our coverage areas," he says. "Currently we have expanded to Vernon and the North Okanagan. It is an exciting time. It's exciting to be a part of it."
Moving forward, Chris says that Madge Custom Roofing will continue to stay educated in the latest roofing technology and products. Staying up to date has been a constant focus of the company since he first came aboard, and he wants to maintain that legacy.
"As technology changes, as trends change, as new products are introduced, we're going to stay on top of it," he concludes. "We want to be able to give our clients the best education, insight, and support possible. That's never going to change."
For more on Madge Custom Roofing Ltd., their services, their past projects, and their technology – and to get in touch with Chris and his team – visit https://www.madgeroofing.com/