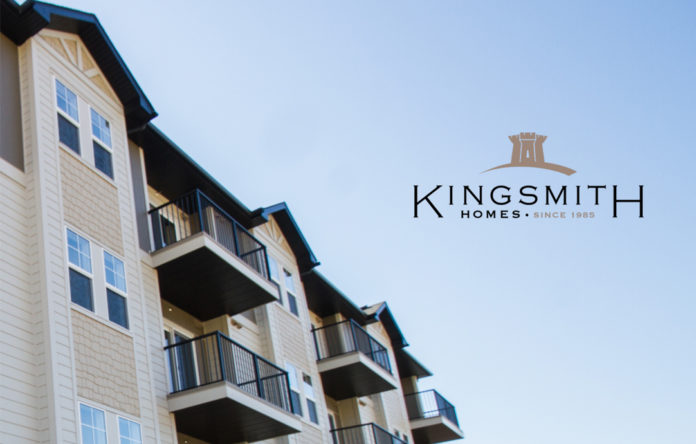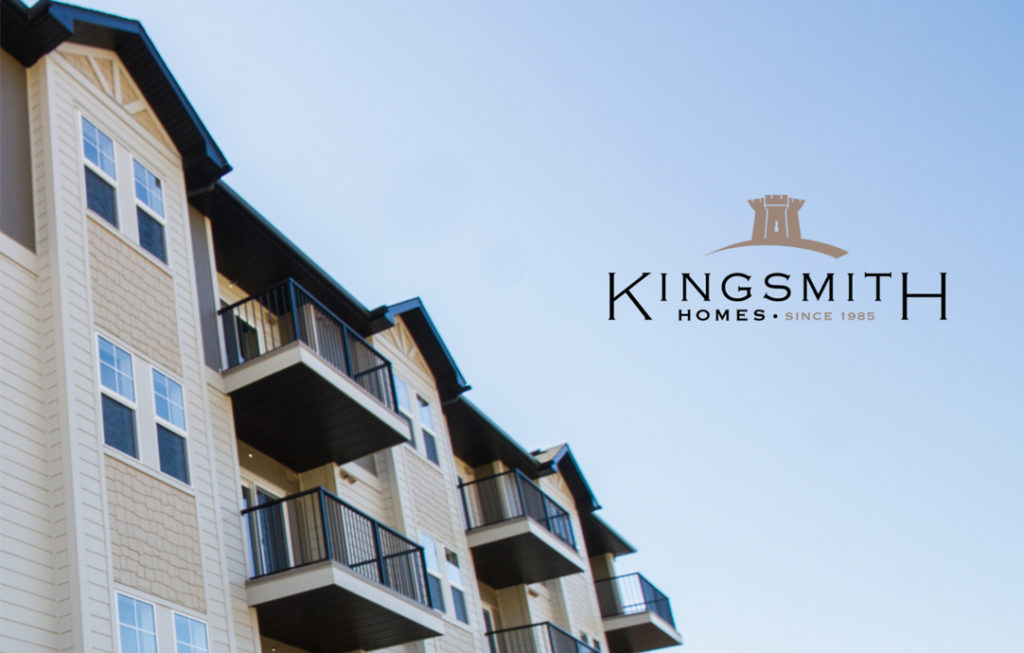 Building a better community
Kingsmith Builders is an Alberta general contracting company with more than 35 years' experience. Founded in Cochrane in 1985, the company has grown and evolved alongside the town, building a progressively stronger reputation with each passing year. Today, they are well known in the region, both for the quality of their results and the closeness of their partnerships with subcontractors, suppliers, and customers. Their focus and scope has changed, but their goal remains the same – create a better building experience for their customers and a better community around them.
Craig Wiens is the President & CEO of Kingsmith Builders. He takes pride in his active participation in the community, and he has been involved in the local construction industry since his youth.
Craig grew up on a farm, where he was regularly involved in building projects. In the summers between seeding and harvest, he would regularly join a framing crew. During winters, he often worked with electricians and plumbers. He initially pursued a different career path – he earned a Bachelor of Theology and pastored for several years – but eventually he returned to the building industry and met Kern Kingsmith, the company's original founder.
"He offered me a job, I took it, and we realized our thinking was very similar when it came to construction," Craig recalls. "We both had the same approach when it came to customers – we believed in being very transparent and forthcoming. And we both highly valued quality – we believed in doing a good job."
Soon enough, Craig and Kern became partners, and when Kern stepped down Craig became President. At that time, around 2014, the company was primarily known as a homebuilder. After taking over, Craig branched out into forming a commercial and renovation division while maintaining those same roots of quality and transparency in the building process.
Today, Kingsmith Builders takes on a diverse range of work in both the commercial and residential sectors. In recent years, their jobs have included offices, dental and medical facilities, restaurants, an apartment building, and custom homes of varying values.
In all sectors, on projects of all sizes, Craig says Kingsmith is set apart by their depth of capabilities, and their adaptability in applying them. He explains that they have an in-house design team (both architectural and interior), in-house estimating, and in-house project managing and supervising, and that clients can take advantage of as many, or as few, of those services as suits them.
"We'll partner with people wherever they are at, whatever their needs are," Craig says. "If someone wants to build a custom home but doesn't have land, we'll work with them on that. We'll find them a site, we'll help them broker a deal for it, we'll help them figure out water and sewer and access – and then we'll design-build for them."
"If they already have land, we can go right to the design-build process," he adds. "If they already have land and plans, then we'll just build. We'll tender it and build it. We're pretty flexible that way. Being a relatively small company gives us the ability to approach projects from a lot of different perspectives."
No matter the type or size of project, Kingsmith Builders always takes the same hands-on and personal approach. Craig believes that further sets the company apart.
"Our philosophy is that the only way to properly manage any construction project is to be on-site and to be very hands-on," he says. "We're not a contractor that sources out the work to all our sub-trades and then never sees the project. We're on-site every day. All our project managers and site supervisors wear tool-belts. They all have actual physical tasks they need to complete."
"Outside of our administrative staff, everyone here is involved with the actual physical construction of our projects," he continues. "So we know what we're doing, we're always in control, and we can always see what's going on. We are never taken by surprise, and neither are our clients."
"I think that gives us an advantage," he says. "Our clients can trust that we know what we're doing, and they can trust that we're getting it done."
On the topic of earning trust, Craig reiterates that the company still lives up to the values that Kern originally established – "it's still all about transparency," he says.
"We show our clients our numbers," he explains. "We show them what we're spending, and we let them know what our mark-up is – we explain that's what we need to be a profitable company, that's what we need to pay our salaries."
Later in the process, if a change or variation ever needs to be made, the transparency continues, Craig says.
"We'll sit down with them, we'll explain why we needed to make a change, and we'll explain the implications. I think that honesty is huge."
Craig also encourages clients to visit the site and join them on walkthroughs, which is a rarity in the industry. They want them to know that at any point, they are free to make an appointment and review the progress for themselves – and if anything doesn't look right to them, the company is happy to sit down and talk about it.
"We are not ever trying to hide things," Craig says. "I think clients appreciate that. Being open goes so far. I think that's what gives us the ability to have such strong relationships before, during, and after a build."
And Kingsmith Builders does build strong relationships with their clients. The glowing testimonials on their website, and their uniformly-strong customer reviews, serve as proof of that strength. Further proof is the company's history of repeat business and referrals – according to Craig, past clients are how they have always generated the vast majority of their new business.
Giving back
Kingsmith Builders' other stakeholder relationships are just as strong. When it comes to their subcontractors, for example, they work with some of the best in the business, and have partnerships dating back 25 years. Craig believes they have earned that loyalty by paying their bills promptly, and by having sites that are always ready to go when the trade gets there.
"Our trades love our sites," he says. "When we call them, they know they're going to make money – because the site's going to be ready, it's going to be clean, and they're going to be able to just come in and work. I think that has earned us a lot of respect."
Kingsmith Builders has also built strong relationships with the community in which they work – that's another value that Craig and Kern shared, and that Craig has emphasized even more since taking over. For instance, since 2014, the company has partnered with Bow Valley High School, Cochrane High, and Rocky View Schools to run the 'Building Futures' program.
As part of the Building Futures program, land is set aside for a class of Grade 10/11 students to build a house from start to finish over the course of a school year. The classroom is located in a converted detached heating garage where the students receive both their formal education and hands-on building experience. Throughout the year, they work on and learn about every stage of homebuilding, from pre-construction to sale. They learn first-hand skills from a spectrum of professionals, they gain job insight for post-secondary schooling, and they potentially make connections for future apprenticeship opportunities.
"All the students involved leave with experience in teamwork, carpentry, problem solving, and a huge sense of accomplishment in building an actual house," Craig says. "It can be life-changing for them."
Craig and Kingsmith give back in other ways, as well. Since COVID-19 hit Alberta, for example, the company has been delivering groceries to house-bound residents of Cochrane every Monday, Wednesday and Friday. During the first two months of the pandemic, when construction was slowed, they were making six deliveries a week.
Moving forward, Kingsmith Builders will continue to give back – Craig expects to keep the food delivery going as long as there is need – and continue to look for other ways to better their community. That has always been part of the company's mission, and Craig says it always will be, even as the company grows – which they are looking to do, but purposefully and never just for the sake of growth.
"We're not looking to become a large company ever," Craig says. "I always want to have a hand in every project. I want to have a personal relationship with every one of our customers, and I want to be there when we hand over their project. That's never going to change."
"So we're going to grow, but we're not talking about doubling or tripling," he concludes. "We would never give up our identity to become a large corporation. We love the personal relationships we build too much."
For more on Kingsmith Builders, their services, their building process, and to hear from past clients – and to get in touch with Craig and his team – visit https://www.kingsmithbuilders.ca/